Article
Four key actions to keep Total Reward Statements up to date
Keeping your organisation's Total Reward Statements up to date is key to providing your staff with all they need to know about their reward package.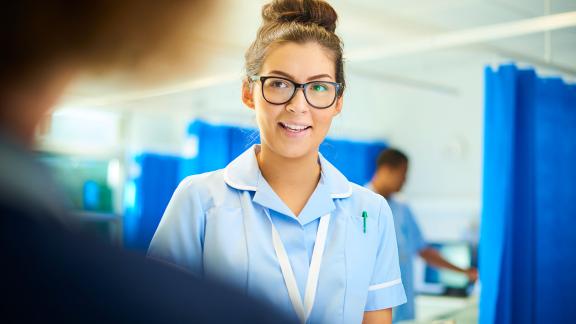 Keep your local benefits page of Total Reward Statements up to date with the full range of benefits offered locally.
Total Reward Statements (TRS) help you communicate your reward benefits to staff, so they understand the total value of working for your organisation. A comprehensive local offering can help with recruitment and retention.

Know important dates throughout the year to communicate TRS to your staff.
Keep your staff updated, reminded  and encouraged to access their TRS throughout the year. Old TRS statement cannot be viewed once the new ones are issued.

Communicate to staff the value of being a member of the NHS Pension Scheme.
TRS also shows staff their pension benefits and salary. Make sure your people understand the benefits of the NHS Pension Scheme and how to join.

Make sure you advertise physical, mental and financial wellbeing benefits on your local benefits page.
Having a wide ranging and diverse reward and benefits offering can help you meet workforce challenges such as attraction, recruitment, retention and staff engagement.