Infographic
Gender in the NHS infographic
This infographic provides a breakdown nationally of the NHS workforce by gender and pay band.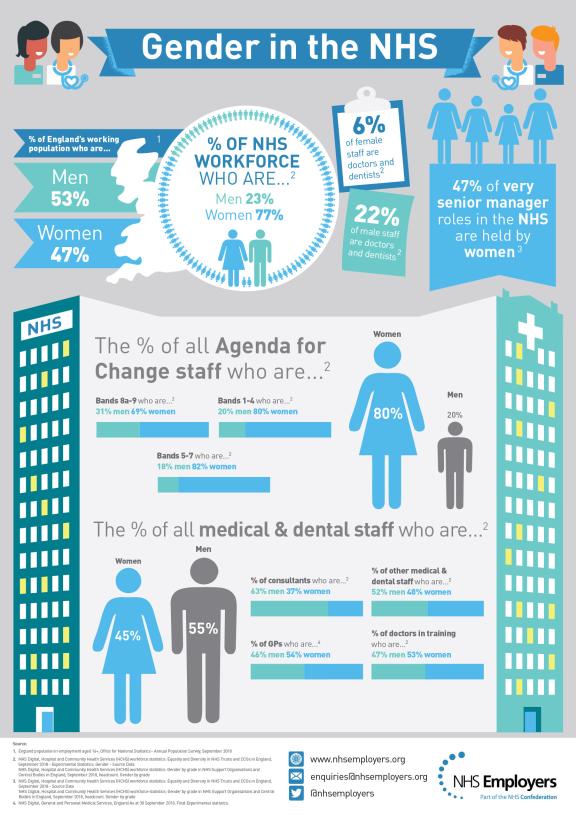 With a workforce that comprises 77 per cent women, gender equality is inevitably a topic of regular discussion within the NHS. NHS organisations are encouraged to undertake similar analysis of their workforce to help them with future workforce planning, and take a more detailed look at what this means for them in terms of training, development, recruitment and retention.
In recent years the focus on gender equality has been around the subjects of women in leadership and the gender pay gap, following the introduction of the requirement for all large employers to publish their data on an annual basis.
Download the pdf infographic below
Note - this infographic was published in May 2019 and is due to be updated in Autumn 2021.