Audio
Inclusive recruitment: The partnership between The Royal Wolverhampton and The Prince's Trust
Hear how one NHS trust has built a partnership with The Prince's Trust that has created employment opportunities for young people.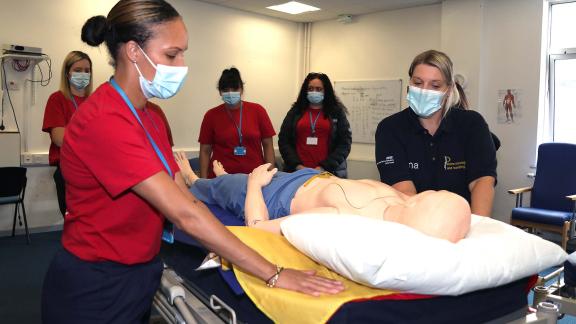 Sallie Johnson, manager of the NHS Futures department at The Royal Wolverhampton NHS Trust and Alice Bate, a Prince's Trust executive, speak about the value of the partnership and how it creates opportunities for people like Lisa, a healthcare assistant, who started her employment journey through The Prince's Trust's Get Into programme.
Sallie talks to us about the breadth of placement opportunities at the Royal Wolverhampton and how the organisation works with The Prince's Trust to recruit young people to its vacancies. She discusses the changes the trust has made to improve its pre-employment check process and the experience for the programme graduates who move into bank and substantive roles in the organisations. 
Alice discusses The Prince's Trust's Get Into programme, the training and support that comes with enrolment to the programme, and how it supports young people to gain and sustain employment.
Lisa talks us through her employment journey and how she has made the most of the opportunities the partnership between the two organisations has provided her.