Article
Infection control during COVID-19
Guidance on the use of personal protective equipment and infection control procedures.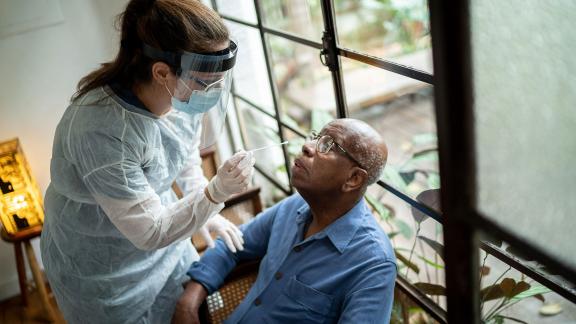 Employees may well be concerned about the risk of infection due to COVID-19. Employers should ensure their staff are kept informed of the latest infection protection control (IPC) guidance, adhere to hand washing, personal protective equipment (PPE) protocols, ensure staff training is up to date and symptomatic NHS staff should test themselves using lateral flow devises (LFD).
Employers should actively keep informed of the latest guidance and advice issued by the government, Public Health England (PHE) and the Department of Health and Social Care (DHSC) alongside advice from local infection prevention and control specialists.
It is particularly important for NHS provider organisations to follow IPC guidance during the winter months. Updated infection prevention and control guidance from the UK Health Security Agency (UKHSA) makes recommendations to help prevent transmission of seasonal respiratory viral infections, including flu, COVID-19, and respiratory syncytial virus (RSV) in health and care settings while continuing to support the recovery of services. There is a separate piece of infection prevention and control guidance for the ambulance service. The national IPC manual for England provides practical guidance on the protocols that NHS organisations need to follow during the transition back to pre-pandemic measures.
The IPC principles described apply to all UK health and care settings, including the independent or private sector, and care at home. Please refer to the updated guidance rather than earlier versions which may be saved locally.