Article
Long COVID questions and answers
Following the long COVID webinar which took place on 22 June, this web page provides responses to the questions asked during the webinar.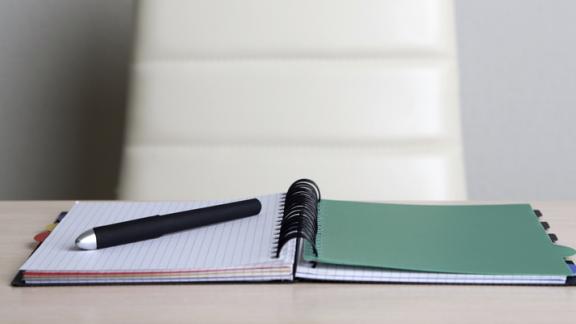 This section answers questions on what employers can do to support colleagues with long COVID.
Returning to work
We had a query come into HR in relation to the phased return to work for staff experiencing long COVID.  Our sickness policy allows four weeks phased return without any detriment to the employee, but extended phased returns need to be supported using annual leave.  This has been challenged by a TU representative who states employees with long COVID should not need to use their annual leave.  What is the advice from NHS Employers and Capsticks as to whether employees with long COVID should or shouldn't be using their annual leave to support the extended phased return to work? 
 The unions approach here is likely to be based on the expectation that those with long COVID should be treated outside the normal sickness absence procedures. It is possible to move away from the general Department of Health and Social Care (DHSC) guidance and move those with long COVID onto standard sickness absence procedures, but we recommend that this is raised with the unions in the first instance as it is likely you will face resistance. Ultimately, our view is that individuals with long COVID do not have a contractual right to be treated in accordance with the DHSC guidance and therefore you could take a strong view on this and insist that annual leave is used as you would for any other employee on sick leave. There is certainly an issue with parity around providing those with long COVID with better rights than those on general sickness absence. 
Absence 
Where do we stand with an employee who has now been off over a year with long COVID and occupational health are still saying they are not fit for work? We have not followed our usual sickness process but cannot sustain this indefinitely. 
You would manage this according to how you would any other period of long-term sickness absence (but without the reliance of any triggers in your policy). You will need to demonstrate how you have explored all reasonable options, redeployment, adjustments etc. You will reach a point where, with occupational health evidence/advice, you will need to decide, as an employer, about whether the individual would be eligible for ill health retirement or a sickness absence capability hearing. The NHS Staff Council will be issuing some supporting guidance shortly (but it will not mention the final step of ending the employment contract as the trade unions will not endorse this). 
You mentioned about sustaining absence of an employee through long COVID. How soon after the absence should an employer be looking to either redeploy into an alternative role or seek to terminate the contract through ill health grounds? 
There is no set period after which an employer should redeploy or terminate on ill health grounds. Where you have been dealing with long COVID absences through the COVID special leave fund and have not managed these individuals under local procedures, any movement to standard absence procedures will start at the beginning of an individual's contractual entitlement. It is possible to terminate employment prior to the exhaustion of contractual sick leave/pay but certainly the expectation amongst staff and unions is likely to be that they will receive their full contractual entitlement before steps are taken to dismiss.  This does not, however, prevent you from discussing support and redeployment in order to try and assist a return to work. 
Do we have any timescales from when we move from COVID-19 special leave to sick pay at a national level?  How do we deal with suspected long COVID?  What information do we need to confirm a case is long COVID to ensure it is long COVID and not something else? 
The DHSC are reviewing their COVID-19 Workforce guidance and the provisions of COVID-19 sick pay. We understand that this may change after the pay award announcement sometime in July but subject to Ministerial sign off.  You would deal with suspected long COVID as you would any long-term sickness absence in a supportive way, seeking occupational health advice to help inform your decision making. 
How can trusts go about having local negotiations about recording staff absence as sickness instead of full pay? 
The current national COVID-19 sick pay provisions continue until an individual returns to work or leaves the organisation. Staff side locally are very unlikely to engage in local negotiations to move away from the national provisions. We anticipate the national provision for COVID-19 sick pay will change in the next month or two, subject to the Minister accepting the proposed changes from the Department of Health and Social Care review of their workforce guidance. 
Is there going to be any national guidance supporting the NHS employers' position that the guidance does not apply to long COVID and that that local attendance management policies should apply. This would support confidence to manage things locally.  
No, the Department of Health and Social Care are currently not able to amend their guidance to clarify this point formally. NHS Employers have provided the DHSC intent regarding their guidance to HRDs privately. It would be a local matter as to whether a trust chooses to follow the DHSC national guidance as there is no legal requirement to do so. DHSC are not in a position currently to publicly point this out due to the political circumstance surrounding the pay award and the national TU positions.  
Pay
Is it advisable to continue paying full pay to a member of staff who has been off sick with COVID-19 for over a year. The member of staff returned to work after the initial infection period for about three weeks before going off sick for over 12 months and is still off sick. 
The COVID-19 sick pay would normally have ended once they returned to work and the subsequent period of sickness would have been covered by normal sickness absence (although there was some confusion over this in the early days of the pandemic). Assuming you are still paying them on COVID sick pay then they would continue to receive this until they returned to work or left the organisation.  I would suggest you seek further OH advice to help inform your next steps as to how to manage the long-term absence, confirming you have explored all reasonable options before making a decision as to whether ill health retirement might be a way forward or whether you need to consider a sickness absence capability hearing. 
Would you manage bank colleagues with long COVID in the same way (pay/reasonable adjustments) as you would substantive colleagues? 
All the advice on COVID-19 and bank staff (such as pay arrangements, etc.) which Department of Health and Social Care (DHSC) have produced can be found in the DHSC workforce guidance and FAQs. How you manage the sickness management will depend on the local contract of employment and whether they also have substantive contract of employment with you or whether they are solely employed on a local bank contract. 
Our trust has been waiting for guidance from NHS Employers before making any changes to COVID-19 pay/ leave. Will we get this, or should it be a local decision? My concern is around consistency across the NHS. 
Proposals to change the COVID-19 sick pay arrangements is currently expected to be reconsidered by the Minister shortly after the pay award announcement (expected sometime in mid-July). The challenge will be whether the Minister will decide before parliamentary recess on the 22 July or whether we will have to wait until September for a decision. Focus more on the absence management and support side of things so that everything has been done that is reasonable before you move to make a decision regarding ending the contract of employment. 
Dismissal 
What evidence would need to be considered in terms of progressing to dismissal for someone with long COVID? Do you have any advice on what would be considered reasonable? 
Occupational health's opinion should be sought on the limits on the individual's ability to carry out normal day to day activities, the likely prognosis for recovery what reasonable adjustments could be made to the individual's role to assist with a return to work. The organisation should also consider whether it is able to sustain the individual's absence from their substantive post on either a temporary or long basis basis.  As discussed on the webinar, what constitutes a reasonable adjustment depends on the individual's role, the practicality of the adjustment, whether the adjustment has a prospect of success and the resources of the employer. 
You say dismissal should be a last resort, but if the employee has a significant absence history prior to long Covid (50 per cent absence during employment) - would dismissal be realistic? 
Potentially yes, but it is essential that a fair dismissal procedure is followed. It will be important to consider the following factors in this scenario:
Whether you were managing sickness absence prior to long COVID and what stage you had reached.

Is there a live warning on the file?

Is long COVID currently being dealt with through COVID special leave.

Has disability under the Equality Act been considered for either the previous absence or long COVID.

What are the needs of the organisation for someone to be in the substantive post on a permanent, full-time basis.

What reasonable adjustments have been considered including redeployment, phased returns, part time work.
Ultimately, you may be able to fairly dismiss someone who is currently absent with long COVID but where you have been dealing with this period of absence through COVID special leave and outside the usual sickness absence management procedures, the expectation of staff and unions is likely to be that an employee should be moved to local sickness absence processes with their rights to occupational sick leave and pay in-tact (subject to the rolling 12-month rule).
We have a lot of frontline ambulance staff doing non-operational working from home or office-based roles. We are still paying them their usual pay for roles that do not exist and with no clear OH advice that they will be able to return to their substantive roles within a reasonable time frame. At what point do we say enough is enough?  
In the same way you would for any other long term sickness absence, on a case-by-case basis supported by occupational health advice. The challenge for an ambulance trust is can you afford to lose staff in this way or is it better to weather this out a bit longer? Having some staff doing some work maybe better than no staff doing no work. 
In a previous Capsticks session we were told that at a tribunal it would be very difficult to make the case as to why the DHSC guidance on unlimited pay/not managing triggers was ignored, but you are saying this is guidance only and there are no legal requirements. How safe is it to ignore this guidance?  
As the pandemic has developed so too has the approach to the guidance. As we discussed on the webinar, we understand that the guidance was originally drafted with the intention of covering the period when an individual is infectious and at the time it was drafted, no one knew about the existence of long COVID. Whilst it remains the case that moving away from the guidance during the infectious period is inadvisable (as it is unlikely that doing so would be deemed to be reasonable), given the clarification from DHSC about the intended use of COVID special leave and the potential for significant periods of  long term absence during long COVID, our view is that there is no legal requirement to follow the guidance for those with long COVID. As we discussed on the webinar, the guidance is only guidance, and it is possible that organisations can review their use of special COVID leave. However, there is a significant risk from an employee relations perspective in moving staff with long COVID to normal sick leave, given the expectations which have been set, to date, by the guidance. Therefore, if an organisation is going to move away from special leave, it should have good justification for doing so (such as a hard to fill post for an individual and the inability to sustain leave or, more generally, the point regarding parity of treatment of those on sick leave) and we recommend that discussions takes place with unions at a local level about any change to approach. As mentioned on the webinar, we understand that national discussions are underway about the development of a set of high-level principles regarding long COVID absence. 
Injury allowance
Would travel to and from the workplace on public transport be included if a member of staff contracted COVID? 
Section 22 confirms that injury whilst on a normal journey travelling to and from work will not qualify for injury allowance, except where the journey is part of the employee's contractual NHS duties. 
Ill health retirement
Do you know if anyone has successfully received their ill health retirement pension associated with long COVID? Just considering the risk if this is not supported. 
We understand some trusts have gone down this route. In my experience, ill health retirements would run in parallel with the process of dismissal so you may get an outcome where you dismiss an individual on the grounds of ill health, and they subsequently do not get ill health retirement. 
Is it reasonable for a local NHS trust to apply local sickness procedures and escalate to fair dismissal on ill health capability when another trust willingly extends and waits and 'supports' longer. This Is also relevant where the individual is struggling to access long COVID clinics which are not currently available and literally struggling to get proper local occupational health support or advice or indeed struggling to get GP input and referral on. 
This is a local matter for an employer to decide their approach and how they manage the risk to their local employment relations. 
Other
Partnership working is the golden thread through the NHS Terms and Conditions of Service, with the NHS Staff Council being the body that negotiates the specific terms within these, therefore I am unclear why it is stated that this is only "guidance" and as suggested does not need to be followed.  Would this be the same advice to organisations who are considering not following NICE Guidelines?   
Guidance is defined as advice or information aimed at resolving a problem or difficulty, especially as given by someone in authority. Guidance is always optional given that the employer is the legal employing organisation responsible for the employment contract. The Department of Health and Social Care have limited scope for giving mandatory directions.  the DHSC developed their guidance, it was done at pace at the start of the pandemic and the normal processes of negotiating and engaging with the TUs was limited. The TUs were subsequently engaged to support the development of the FAQs and separately Staff Council guidance to support the pandemic efforts. 
Would the risk also be greater when we are managing long COVID outside of policy when we have staff who may be dealing with cancer or HIV who are being managed? 
There is a potential legal risk over treating groups of staff differently based on their illness but also a good defence in the special circumstances of the pandemic. DHSC are looking to update their COVID-19 workforce guidance shortly to help minimise this risk moving forwards
When is the guidance going to be updated?  
We believe the Department of Health and Social Care (DHSC) are going to update their guidance after the pay award announcement sometime in mid-July. This will depend if the Minister is able to make a decision before parliamentary recess on the 22 July, otherwise it will be September 2021. 
Will NHS Employers be revising its guidance in how long COVID is treated differently in terms of pay and absence management, given the risks of discrimination claim from those with non-COVID related disability?
This is not NHS Employers guidance but rather the Department of Health and Social Care guidance. They are currently looking at this issue and we expect a ministerial decision after the pay award announcement sometime in July (subject to the decision being taken before parliamentary recess on the 22 July 2021). 
I'm an NHS staff member who has unfortunately been unwell with COVID-19 for 14 months. I caught COVID-19 from the 'front line'. I have had an intolerable time both with persistent symptoms and also the lack of HR/OH guidance. Please can I ask the NHS Employers team if you are consulting with staff who have unfortunately got lived experience for the future of policy shaping? 
The Department of Health and Social Care (DHSC) put in place temporary support measures for those with COVID-19 at the start of the pandemic. I understand that they are currently looking at the wider impacts of long COVID on the population, informed by research of those who are currently suffering from the long-term impacts. In relation to the temporary contractual changes, the DHSC policy is to return to the normal contractual provisions as soon as is practicable based on the principle of equity of approach (not treating those with COVID-19 more generously than those with other long-term conditions). However, yours and others lived experiences will be invaluable to employers in helping them understand how best to support their staff with an illness that is still not yet fully understood. We will raise this with our Health and Wellbeing.
You mentioned about being clear in referrals to occupational health (OH), have you any advice when OH are notoriously vague about disability and often put 'only a tribunal can decide' how can we ensure staff with long COVID are protected under the Equality Act if OH are not specific? 
We would recommend that the following questions are put to OH:
How long has the individual been suffering from long COVID, and how long would you expect it to last?  

What treatment (if any) is the employee currently receiving for the condition(s)/symptoms? In your opinion, how effective is the current treatment likely to be?

Is it likely that the employee's condition could deteriorate further?

Please provide details of the effect of the condition on the individual's ability to carry out normal day to day activities. 

Does the employee have a disability within the meaning of the Equality Act 2010?

Do  you consider the effect is more than minor or trivial? 

Do you consider and substantial adverse effect on the ability to carry out normal day to day activities has lasted or is likely to last 12 months?

Do you consider that the employee is fit to return to work? If not, do you consider that there are any reasonable adjustments which could be made to enable to employee to return (please indicate the length of time you recommend that any adjustments are made)?