Article
NHS Do OD app
Our free NHS Do OD app is a must-have for anyone interested in finding out more about organisation development.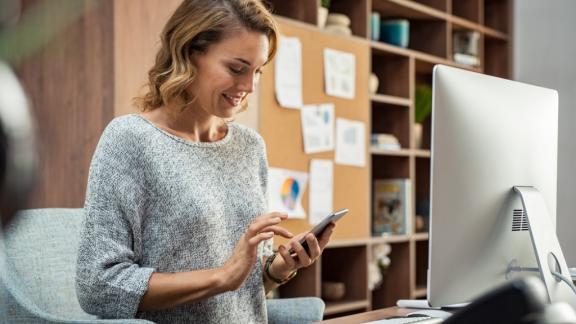 The app has been developed by the NHS Do OD community to help OD practitioners, leaders, and clinicians change culture.
Download the app
We have various tools and resources in the app to help you along your OD journey.
CPD Tool
This tool gives you access to various CPD principles of OD practitioner development, learning and education. Download the app to access it.
Record your thoughts
Have an idea? Use this tool to record your thoughts on OD. Download the app to access it.
OD Culture change tool
This tool prompts thinking and action, and provides support and advice on culture change, it aims to do three key things.
1. Ask key questions to help you to think about what you might need to do to change culture.
2. Help you identify areas of strength and areas of development.
3. Offer pointers and practice resources which provide help and advice on culture change.
At the end of each section you will be given a visual representation of your responses as well as an invitation to share any thoughts that the app has sparked for you. Download the app to access it.
Access your capability
This model helps practitioners to build capability. It is a tool for reflection and self assessment, giving you the opportunity to identify your strengths and areas that you'd like to work on, download the app to access it.
Space to think
The Space To Think cards have been created to support you to make workforce changes to deliver better quality care for patients. We've put together these cards for you to use as a digital toolkit to explore your ideas. You can use them to think about how to make change happen. Follow a particular path or shuffle the cards to help you think brighter about workforce change, download the app to access it.
A conversation about power
Power is a central issue in OD, yet we don't always feel comfortable working with, using or talking about it. Understanding power and all its different dimensions is really important in OD roles and work. As OD practitioners we need to be able to work with power in our organisations and systems and also understand how we use our own personal power. Use this tool to help start these conversations around power, download the app to access it.