Article
OD Virtual Mentoring
Do OD's Virtual Mentoring programme matches organisation development (OD) practitioners with experienced OD virtual mentors.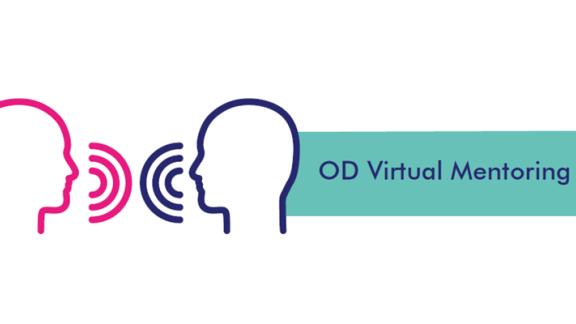 Do OD are building a national OD virtual mentoring network where OD practitioners and those working in change and transformation can access an experienced OD mentor, using a virtual process. We will also be seeking mentees from our NHS and care organisations and systems through the Do OD network as well as through regional and local networks.
Our aim is to develop internal capability and capacity to enable change and transformation, to utilise and share experience and wisdom already in our systems.
We are now taking applications from mentors for our ninth cohort of OD Virtual Mentoring. 
Our OD mentors come from a range of backgrounds. We select them for training based on their track record of successful OD practice, OD experience and knowledge and personal qualities. To be selected, mentors must already have mentoring experience and the programme is designed to train them in using a virtual process as part of a national OD mentoring network. You will be matched with two mentees who are working in OD and change in often pressurized environments.  They might be new into an OD role, or more experienced OD practitioners seeking support on a particular transformation or change issue such as a merger. 
 

"The entire virtual OD mentoring programme completely transformed my views about the capabilities of telephone/remote mentoring and coaching. I joined the pilot a sceptic and became a total convert. What a brilliant foundation for this current world" - 

Mentor feedback August 2020

 

"My mentees always inspire me to be a better practitioner and leader" - 

Mentor feedback July 2021
We have attached a flyer and FAQs with more information. Please note that in order to be successful in your application you must:
Be available for the briefing on Monday 10th October from 1-2:30pm and all three virtual training sessions on 18th, 19th and 20th October from 1-5pm (with breaks)

Have experience of coaching and mentoring

Be in a role with a significant OD focus, and have a track record of successful OD practice in the NHS or social care.

 
If you would like to apply, please fill in the application form. The deadline for applications is Wednesday 31st August at 5pm.
 Applications for mentees will be open in September- we'll let you know via email. The mentoring sessions will start after the matching process- by the end of November 2022.
Do OD is delivered by NHS Employers in partnership with NHS England.