Article
OD Virtual Mentoring
Do OD's Virtual Mentoring programme matches organisation development (OD) practitioners with experienced OD virtual mentors.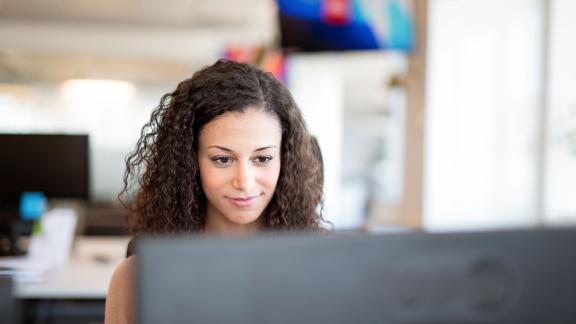 Do OD is building a national OD virtual mentoring network where OD practitioners and those working in change and transformation can access an experienced OD mentor, using a virtual process. We will also be seeking mentees from our NHS and care organisations and systems through the Do OD network as well as through regional and local networks.
Are you an OD practitioner in the NHS looking for a mentor?
The Do OD Virtual Mentoring programme aims to develop capability and capacity among OD professionals in health and care to drive change and transformation in the sector.
The programme uses a group of experienced OD professionals who act as mentors, sharing their wisdom in this field with mentees who apply to the scheme.
Mentees will gain:
High quality mentoring in the virtual space.

An opportunity to learn from the experience of others.

A safe space to stay sharp in your OD practice.
If you are interested, you need to: 
apply online by

using this JotForm.

commit to a minimum of three virtual mentoring sessions.

feed back and review your experience following the sessions.
The deadline for applications for mentees is 11 November 2022. We will be in touch by the end of November if you have secured a place. 
Our mentors
We have recruited nationally to find a great group of experienced OD professionals who are being trained in how to maximise their mentoring skills in the virtual space.
Our OD mentors come from a range of backgrounds. They are selected based on their track record of successful OD practice, OD experience and knowledge, and personal qualities.
All mentors have previous mentoring experience and the programme is designed to train them in using a virtual process as part of a national OD mentoring network. They will be matched with two mentees working in OD and change.
 "The entire virtual OD mentoring programme completely transformed my views about the capabilities of telephone/remote mentoring and coaching. I joined the pilot a sceptic and became a total convert. What a brilliant foundation for this current world"

 - m

entor feedback August 2020.

 "My mentees always inspire me to be a better practitioner and leader"

 - m

entor feedback July 2021.
Why OD Virtual Mentoring? 

There is an ever-growing demand for support from OD professionals across the country and an unmet need that requires a different way of working, virtually.   

Who can apply to become an OD virtual mentee?

This opportunity to have an OD virtual mentor is open to anyone working currently in an OD role within the NHS and Care. It might be that you are new to OD and would welcome some individual coaching and mentoring in your new role. Or you might be an experienced OD professional and would welcome support with a particular challenge or issue, for example culture change, support through the upcoming winter or working across a wider ICS or system. The OD virtual mentoring is your development space to help you to be at your best to deliver great OD work.

What mentoring experience do the mentors have?

All our mentors have a depth of OD and mentoring/coaching experience. Their training focuses on how to work in the virtual space as a mentor and how they can have successful mentoring relationships where they make a difference for mentees. Our mentors work within health and care, in a role with a significant OD focus, and have a track record of successful OD practice.

What support will I get as a mentee?

The Do OD team - Vanessa, Steph and Gifty - are there to support you throughout the process. If you are successful in being offered an OD virtual mentor we will let you know by the end of November and shortly afterwards, we will make contact with you to let you know who your OD virtual mentor is and provide you with more information and support. The mentee pack is a great guide and contains lots of information and ways to get the most out of your mentoring.   

What is the time commitment?   

Your OD virtual mentoring will start in December 2022. Training for the mentors is taking place in October 2022 and we will match mentors and mentees in November ready for mentoring to start before Christmas. Each mentee will be offered up to three 90-minute sessions, staggered approximately four to five weeks apart.  

In summary, your commitment will be: 

To make contact with your matched OD virtual mentor to begin the OD virtual mentoring process.

To commit to take part in three OD virtual mentoring sessions of approximately 90 minutes over a five-month period.

To complete an evaluation form following your sessions.

To keep in touch with the Do OD virtual mentoring team during your mentoring and throughout the process.

How will the matching process happen? 

We will be recruiting mentees nationally from across the Do OD network and regionally through existing networks. We will match mentees with an appropriate mentor who has the most relevant experience and is best placed to support the mentee. 

What if the mentee is unhappy with the mentoring or issues arise?

There is always ongoing support from the Do OD team for both mentors and mentees. Vanessa and Steph are your first port of call for any queries or issues. There are also guides for both mentors and mentees. 

Will mentors be mentoring across sectors?   

At this stage we are focusing mainly on our internal NHS capability and relevant social care partners. We hope to open this up across sectors in the future. 

How will we share the learning across the OD community? 

We will continue to share the ongoing learning from the OD virtual mentoring network with the OD community via our existing channels and to build our internal NHS OD capability. 

Any further questions?

There is a space on the application form for any questions not answered here. Alternatively, you can email us on do.od@nhsemployers.org.