Article
Recruiting young people to work in vaccination centres
How Hampshire and Isle of Wight Integrated Care System (ICS) worked with The Prince's Trust to staff its vaccination centres.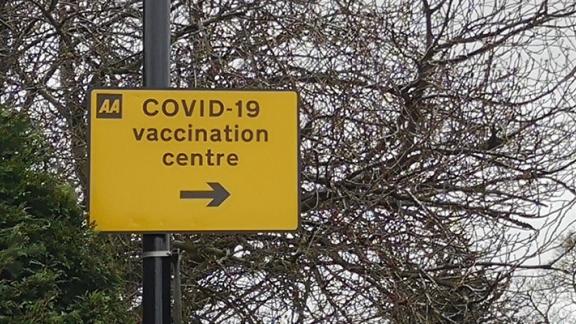 By using The Prince's Trust's 'Get Started in Healthcare' programme, the two organisations were able to accomplish a swift recruitment process and contribute to the urgent need to recruit an additional 4,000 people to vaccination centres.
The process to establish a recruitment journey offering only one month from initial contact to interviews:
The Prince's Trust contacted the ICS to offer a supply of young people to potentially work in COVID-19 vaccination centres.
The ICS recruitment team was concerned young people would need extra support into roles and would find current lack of structure too challenging.
The Prince's Trust re-assured the ICS that young people would be carefully selected and prepared to be work-ready by attending the Get Started into Healthcare programme.
The ICS agreed to partner with The Prince's Trust and shared job descriptions for its band two 'front of house' roles.
The Prince's Trust organised and delivered a dedicated pre-employment programme for 33 young people.
The ICS conducted speed interviews, set up by the Prince's Trust, and successfully recruited 30 young people (five of whom also met the criteria to administer vaccines).
27 of those recruited are working in the NHS today.
Following this success, the ICS is planning to roll-out further 'Get Started in Healthcare' programmes to support its general entry-level recruitment.
Unique support provided by The Prince's Trust
The ICS noted that The Prince's Trust listened to their concerns and addressed them throughout the process. They were able to identify an appropriate cohort of young people who were work-ready and committed.
By adapting its training programme to ensure the young people were well-informed of the specific roles available, The Prince's Trust was able to ensure the new recruits could interview well, articulate details of their transferable skills and share their values and positive attitudes. The Prince's Trust showed its commitment to mentoring the young people throughout the process and beyond.
Benefits of recruiting young people to work in COVID-19 vaccination centres
Young people are often comfortable with the technology used for virtual recruitment such as Zoom or Microsoft Teams.
Many young people have backgrounds in the service industry and have transferable skills linked to working with the public.
Young people are often adaptable, flexible in their approach and keen to develop new skills.
Vaccination sites require a mix of individuals, paid or unpaid, in different roles that are equally important. The culture of collaborative working enables young people to observe a variety of roles and learn how to work in teams.
Contributes to meeting long-term workforce needs and can provide a springboard into wide-ranging NHS careers.
Find out more by viewing the ICS's Hiring for Potential career framework document: