Blog post
Reward and the People Plan
Max Liversuch, Programme Manager at NHS Employers, explores the We are the NHS: People Plan 2020/21 and its impact on reward.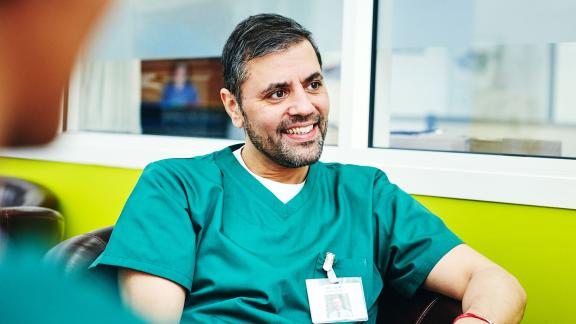 The NHS People Plan reinforces the work HR in the NHS has been doing around staff experience and wellbeing. The plan is bound together by the common threads of compassion and care; we must look after each other and foster a culture of inclusion and belonging.
Some of the actions in the plan will make a rapid difference this year and others will strengthen the foundations on which we are building our longer-term workforce plans, to make the NHS the best place to work.
The People Plan sets out that there will be an increase in recruitment to roles such as clinical support workers and an increase in apprenticeship posts ranging from entry level jobs to senior clinical, scientific and managerial roles. Our challenge lies in ensuring we promote the NHS and its rewards as an attractive proposition to encourage the highest-caliber candidates to apply for these roles.
The NHS national reward package is one of the most comprehensive and attractive employment packages available. It can be used by employers and developed locally, to support recruitment and retention strategies.
NHS organisations are good at designing the tangible elements of the reward package, with local benefits and schemes, including childcare, discounts and gym memberships. But by improving flexible working policies we can offer staff a better work-life balance. This is important to make the NHS an employer of choice. By increasing the uptake of flexible working we can attract talented people which is in line with the aims in the People Plan.
The NHS is now facing flexible working challenges on a huge scale. A shift that's happened almost overnight due to the pandemic. The NHS now needs organise a workforce that includes staff dealing with home schooling, childcare, caring responsibilities and those that need to self-isolate.
Many teams have already adapted and can work more flexibly than they previously could have thought.
We are learning from the pressures created by the pandemic. NHS staff have quickly embraced new ways of working. Organisations have collaborated with colleagues in other parts of the health and social care system to build on existing partnerships, which has been crucial to sustaining key NHS services. Trusts have worked together over sites and geographies to bring together forces, delivering crucial care and services.
The pandemic has opened our eyes to what is possible and torn down barriers that we used to think would stop flexible working. We need to retain this mindset to make flexible working a full time offering to NHS staff which will also aid recruitment and retention.
The pandemic has also shown the need to focus on the wellbeing of our staff and their experience at work. Staff health and wellbeing is closely linked to patient outcomes and the People Plan highlights many actions the NHS is already taking to improve in this area.
All staff should have a health and wellbeing conversation as part of their induction and during their employment. NHS organisations need to make sure that line managers and their teams discuss, encourage and improve wellbeing.
Prioritising staff health and wellbeing must be part of the reward package as we move forward. In this difficult environment it is important that the experience of NHS staff at work is positive. From helping staff to deal with changes outside of work which are impacting their work-life balance to looking after their mental and physical health. Offering access to support and encouraging conversations about these issues will be key to helping staff maintain a positive outlook while the growing pressures at work increase.
The challenge for employers is to recognise and address immediate and longer-term mental health needs, deal compassionately and effectively with stress and fatigue and embed policies which confirm that NHS employees are looked after.
The pandemic has been a stimulant for real change within the NHS, showing what is possible and how we need to maintain the momentum of change. The pandemic has identified a need to use the People Plan to develop comprehensive reward packages to help employers care for and look after their staff beyond just the workplace.
The feedback from colleagues in our Reward and Recognition Network guides us towards the resources you tell us you will need to deliver the actions in the new people plan. We will be launching good practice on the topics of collaborating on reward across health geographies and reward and career development. If you have any ideas on topics you would like us to cover or have some great examples of innovation to share, please get in touch with the team. Reward@nhsemployers.org