Article
Risk assessments for staff
Information on vulnerable groups to inform risk assessments for staff during COVID-19.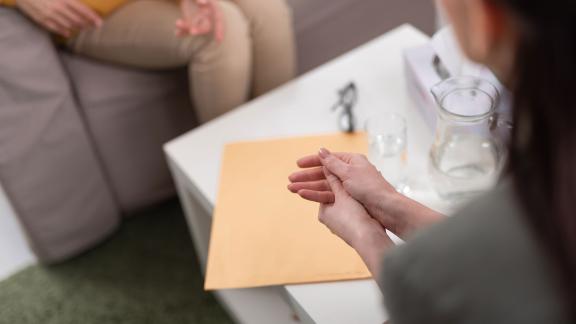 Risk assessments are part of the management of risks in the workplace, enabling employers to decide upon reasonable steps to protect their staff. It allows employers to fulfil their legal duty of care to protect their staff from harm, injury or illness. Certain groups are more vulnerable to serious illness (and death) due to COVID-19, so risk scoring and individual risk assessments will help employers to assess the level of risk to their workforce. 
This page contains guidance for NHS organisations on how to continue to enhance their existing risk assessments, particularly for at-risk and clinically extremely vulnerable groups within their workforce during COVID-19. This guidance is applicable, with appropriate local adaptations, in all healthcare settings.  
As of 16 August 2021, the government changed the self-isolation requirements following a positive COVID-19 contact, superseding previous Public Health England (PHE) guidance. Fully vaccinated staff who are identified as a contact of a positive COVID-19 case will no longer have to isolate and will be expected to return to work. Suitable safeguards should be implemented to enable a safe return, which can be found in the NHS England and Improvement letter that outlines the PHE changes.
Implementing risk assessments
Support and advice
It will undoubtedly be necessary to supplement individual discussions with workers with the established collective representation processes in place within organisations. This will help organisations understand areas of concern for their teams, identify where individual colleagues may be finding it hard to speak up and could include:
Trade union colleagues and local partnership forums are an invaluable source of support and their expertise and insights should be used in constructing local approaches to risk assessment. Employers can access a summary of principles from NHS trade unions on health and safety risk assessment and vulnerable workers (including BME staff groups) during COVID-19.
Other networks, such as those for black and minority ethnic (BME) or disabled staff, will also be an important area of support and insight to organisations.
Occupational health teams, chaplains, and freedom to speak up guardians are good sources of advice and insight.
Advisory functions (where available) including HR, infection prevention and control, health and safety, and governance.
In terms of deploying workers returning to healthcare settings, risks should be assessed at the occupational health screening stage and deployment decisions should take account of this.
Undertaking risk assessments
It is recommended that employers undertake the following steps, in addition to targeted discussions with staff representatives and workers in higher risk areas.
Reflect on the intelligence available regarding the organisation. This would include data on absence due to COVID-19, any worker deaths due to COVID-19, staff survey data, WRES and WDES data, and any pulse survey data.
Consult with staff networks, trade unions and other key stakeholders for support and advice regarding the approach to be taken to risk assessment and agree how a continued dialogue can be maintained.
Communicate to all workers, whatever their professional background or work area, describing the approach being taken to risk assessment, reassuring them as to the nature of the assessment being undertaken and the support available to them. The organisation's policy regarding confidentiality should be clearly stated (and complied with).
Share the agreed local risk assessment tool or guidance with all team members to help them identify whether they are in an at-risk group.
Explain the need for staff to discuss any concerns as a result of the risk assessment guide or any concern or anxiety they might have with their manager (and offer them alternative routes of support prior to these discussions).
Agree alternative routes through which individuals might raise concerns or flag the need for a risk assessment discussion.
Provide guidance to those managing services regarding the follow-up conversations about risk with their team members, including the potential responses to protect or support staff.

Review and repeat risk assessments as necessary in line with individual circumstances, emerging evidence, and/or national guidance. Government advice on vulnerable workers and 

vulnerable workers and shielding

 should be followed and every effort made to encourage all staff to 

disclose any existing medical condition

might compromise their health and ability to work in a particular role or location. For existing staff, undertaking a risk assessment will enable mitigating factors and additional support to be explored
Line managers should be aware that there are multiple factors to consider in the COVID-19  work or return to work  risk assessment. These include community infection levels, individual vulnerability, workplace / commute transmission risk, workers' concerns / expectations and more recently, vaccination and previous COVID-19 infection.
Risk assessment conversations
Organisations should regularly talk to staff through one-to-one conversations about how they are and whether they need any support to improve their working experience. Risk assessment discussions should be purposeful, supportive and specifically designed to review physical and psychological risk factors to an individual, as well as their personal circumstances.

Employers will need to take into account government advice on vulnerable workers and shielding. All staff should be encouraged to disclose any medical condition that might compromise their health and ability to work safely. There may be particular concerns regarding discussion by those managing services with their team members regarding health conditions which would normally only be discussed with the worker's primary care practitioner or an occupational health advisor. The ethics committee of the Faculty of Occupational Medicine, has clarified that:
"Both the employer, through line managers, and the employee have a duty of care – to protect themselves, and their patients, ie the public, from harm. The health status of the employee is important to this. It would not be considered unethical to ask that the relevant part of personal clinical information is shared. If practically speaking this cannot be done via occupational health, because of the volume of work and other priorities, then, subject to line mangers being cautioned about sensitivity and confidentiality, this enquiry, by managers, would not be unreasonable."
Notwithstanding this advice, organisations will recognise that some team members will have health concerns that they may not wish to discuss with their manager. In this situation, a review by the organisation's occupational health team or another relevant person may be appropriate.   
 
Where there are disagreements about the conclusions reached between those line managing services and staff, locally agreed grievance resolution processes will of course apply.