Article
Risk assessments for staff
Details of vulnerable groups when considering risk assessments for staff during the COVID-19 pandemic.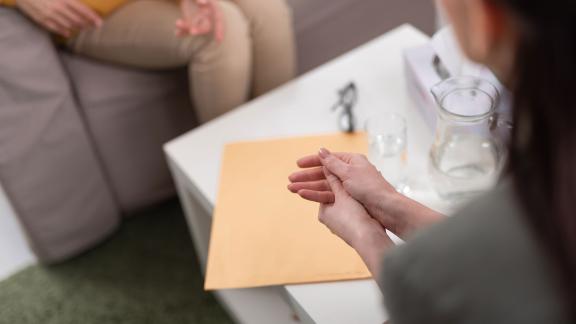 All employers have a legal duty to carry out suitable and sufficient risk assessments, where there is a risk to the health, safety, and welfare of employees when they are at work. 
Risk assessments are part of the management of risks in the workplace, enabling employers to decide upon reasonable steps to protect their staff. It allows employers to fulfil their legal duty of care to protect their staff from harm, injury, or illness.
In response to COVID-19, certain groups are more vulnerable to serious illness (and death), so risk scoring and individual risk assessments will help employers to assess the level of risk to their workforce.
This page contains guidance for NHS organisations on how to continue to enhance their existing risk assessments for COVID-19, as well as general guidance on risk assessments. This guidance is applicable, with appropriate local adaptations, in all healthcare settings.

Current COVID-19 guidance 
The UK Health Security Agency (UKHSA) has issued updated national infection prevention and control guidance and COVID-19: information and advice for health and care professionals which needs to be followed by all NHS organisations. This guidance confirms the importance of overall workplace assessment management, and monitoring of risks in the context of managing infectious agents. This is based on application of measures, as prioritised in the hierarchy of controls. It also outlines that an individual risk assessment is required for health and care staff who may be at high risk of complications. Employers should:
discuss and complete a risk assessment(s) with employees who may be at high risk of complications from respiratory infections such as influenza, and severe illness from COVID-19 (for example, people who are pregnant and black, Asian and minority ethnic staff)

ensure that advice is available to all health and care staff, including specific advice to those at risk from complications. Bank, agency and locum staff who fall into these categories should follow the same deployment advice as permanent staff.
As part of this new guidance, NHS England and NHS Improvement (NHSEI) has published a letter on the next steps on infection prevention and control, which outline the key changes for healthcare staff, patients and visitors regarding the wearing of face masks, and also advises on visitation procedures.
There is no longer a legal requirement for people who have tested positive with COVID-19 to self-isolate, however, public health advice for people with any of the main symptoms of COVID-19 or a positive test result is to stay at home and avoid contact with other people. Due to the higher risk nature of health and social care settings, the advice for staff members working in these settings has not changed. However, note that the guidance for inpatient isolating procedures, employers should refer to the COVID-19: information and advice for health and care professionals guidance.
Read the Novel coronavirus (COVID-19) standard operating procedure guidance for more information on what staff need to do if they receive a positive COVID-19 test. This guidance replaces previous standard operating procedures (SOPs), lateral flow device (LFD) use in NHS trusts and primary care, and use of LFD for vaccination sites.