Article
Settlement agreements - guidance for employees
This guidance helps to outline key considerations to help employees understand their rights when entering into a settlement agreement.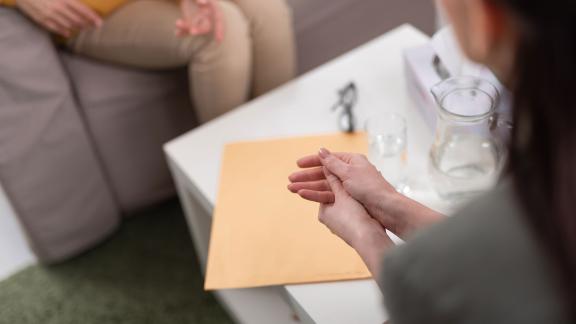 This guidance has been produced by NHS Employers in partnership with the National Guardian's Office, following consultation with UNISON and with six other law firms that provide legal services to the NHS: Bevan Brittan, Capsticks, DAC Beachcroft, Hempsons, Mills & Reeves, and Ward Hadaway.
What is a settlement agreement? 
Settlement agreements (previously known as 'companies agreements') are legally binding agreement between employers and workers. They set out the terms and conditions reached when a contract of employment is being terminated or a dispute is being resolved.
Why are settlement agreements used?
Settlement agreements can benefit both employers and workers and can mean that expensive and stressful legal processes such as employment tribunals are avoided. They can include agreements for financial compensation and enable an employer to give an employee a reference.
What workers should think about when considering a settlement agreement
Is it the right thing to do? Settlement agreements should only be used on rare occasions and you should consider whether there are other ways of finding a positive solution to the situation you are in. You do not have to enter into discussions about a settlement agreement and can end discussions at any time.
Are you confident that you know what the agreement means? You should only sign an agreement if you understand what it means and are willing to agree to it. Always ask a lawyer to check the document and explain its contents to you in a way that you understand. Where necessary, legal advice may be paid for by your employer.
Does it include the right information? Settlement agreements must include certain legal references that may not be widely understood. Again, legal advice should be sought to ensure you understand and can fully consider the implications for you.
Are you being supported? Ending your employment or resolving a disagreement can be a stressful time. Your employer has a duty of care to act reasonably and responsibly to ensure your physical and/or mental health is being looked after. They must also ensure you have access to appropriate legal advice before signing the agreement. If you need additional support, you are within your rights to ask for it.
Where workers can go for further help and support
Confidentiality 
Settlement agreements may include wording that means part, or all, of the agreement needs to remain confidential. This would be included in what's known as a 'confidentiality clause·. Most commonly, this might relate directly to restrictions around disclosing the value of any severance payment in certain circumstances. Employers should consider whether confidentiality clauses are needed at all and workers should make sure they understand and are happy with these parts of the agreement before signing.
If a confidentiality clause is needed, they should not go further than intended. In no circumstances should these clauses prevent a worker seeking support from their family, a GP or similar health practitioner, or an employment support scheme such as NHS Improvement's Whistleblowers· Support Scheme.
Speaking up
Settlement agreements must not prevent employees from speaking up, either before or after they have been signed. Employees can and should be supported by employers to speak up, through the appropriate channels, about any matter that may prevent their organisation from delivering high quality safe care. This includes matters relating to patient safety, bullying and harassment, and other cultural issues that might compromise the quality of patient services and care or the wellbeing of employees. It does not include matters of personal interest with no direct impact on patients or the public.
The settlement agreement should explicitly reference what the worker can speak up about and who they can speak to, in order to remove any element of doubt. If an employee is unsure, they are within their rights to ask the employer to provide clarity about what they can speak up about and who they can speak to, as part of the settlement agreement.
Employees can seek further independent advice through legal representation, or through other advisory bodies listed in the section above on where workers can go for further help and support.
To note, once signed, both the employer and the worker must follow the conditions that the settlement agreement sets out.
Legal advice should always be sought if either party believes the other has breached the contract in some way and is not following the agreed terms.