Article
Suggested start and changeover dates for foundation and specialty trainees
Start dates and rotation dates for foundation trainees, for three, four and six month placement patterns. This covers the period from 2020 to 2023.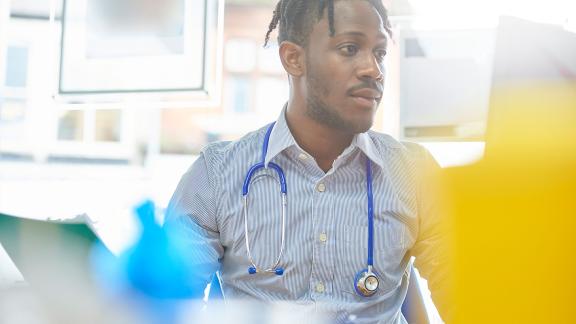 NHS Employers worked with the National Association of Medical Personnel Specialists (NAMPS) to suggest start and changeover dates for the foundation programme and specialty training. 
In 2013, we worked with the Academy of Medical Royal Colleges (AoMRC) to produce recommendations for safe trainee handover. To mitigate problems when new doctors start work or rotate, the joint guidance suggests four simple, practical recommendations:
consultants must be appropriately available 
flexible and intelligent rota design 
high quality clinical induction at all units 
reduction of elective work at changeover times.
The AoMRC subsequently started work on staggering trainee changeover dates to increase patient safety and reduce stress for trainees.
NHS Employers was represented at an AoMRC working group alongside deans, royal colleges, trainees, the British Medical Association (BMS), the General Medical Council (GMC), Medical Schools Council, NAMPS, and patient representatives. The Academy published its, Staggering Trainee Doctor Changeover report in March 2014, the recommendations were implemented as part of the shape of training initiative.
Suggested start dates
| | | | | |
| --- | --- | --- | --- | --- |
|   | 2020 | 2021 | 2022 | 2023 |
| Start first F1/F2 post | 5 August | 4 August | 3 August | 2 August |
Remember that there must be a paid shadowing period before the commencement of a trainee's first foundation 1 (F1) post. This is a minimum of four working days but could be longer as part of local arrangements.
For specialty training, check with your local deanery, local education and training board, lead employer, or royal college on which specialties follow an August/September change or whether some specialty schools wish to move some doctors at other times throughout the year. This may depend on course start times and completion of appraisals. 
Suggested changeover dates for foundation trainees
| | | | | |
| --- | --- | --- | --- | --- |
| For three month placements starting in: | 2020 | 2021 | 2022 | 2023 |
| 1st changeover | 4 November 2020 | 3 November 2021 | 2 November 2022 | 1 November 2023 |
| 2nd changeover | 2 February 2021 | 1 February 2022 | 7 February 2023 | 1 February 2024 |
| 3rd changeover | 6 May 2021 | 5 May 2022 | 4 May 2023 | 3 May 2024 |
| | | | | |
| --- | --- | --- | --- | --- |
| For four month placements starting in: | 2020 | 2021 | 2022 | 2023 |
| 1st changeover | 2 December 2020 | 1 December 2021 | 7 December 2022 | 6 December 2023 |
| 2nd changeover | 1 April 2021 | 7 April 2022 | 6 April 2023 | 5 April 2024 |
| | | | | |
| --- | --- | --- | --- | --- |
| For six month placements starting in: | 2020 | 2021 | 2022 | 2023 |
| 1st changeover | 2 February 2021 | 1 February 2022 | 7 February 2023 | 1 February 2024 |