Blog post
Supporting international doctors
Beth Mason from the medical pay and workforce team discusses the importance of supporting international doctors arriving to work in the UK.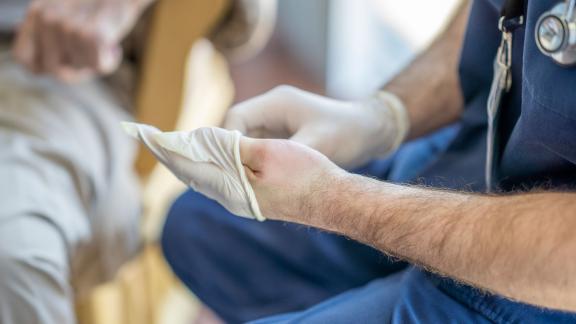 Beth Mason is a programme manager in the medical pay and workforce team at NHS Employers. In this blog, she discusses the importance of supporting international doctors when they arrive in the UK.
Before I took up my recent post, I worked on workforce supply with a specific focus on the international recruitment of nurses. I've had the pleasure of keeping my old role close, but have moved my focus to the medical workforce.
It is well known that international recruits benefit from additional support to help them settle into the UK both as clinicians and personally.
Research commissioned by the General Medical Council (GMC) has found disproportionate referrals of black, Asian and minority ethnic doctors to fitness to practise processes and that this could be driven by poor induction and support in transitioning doctors into new social, cultural and professional environments.
It's important we support our doctors as they join the NHS workforce to give them the best chance to have a successful career in the NHS.
I've heard some amazing stories of support provided by HR and medical teams to international staff, many of whom go above and beyond their role providing pastoral support for their staff. For example, I know a team who was the first point of call at 3am when a member of staff was locked out of their new home with no one else to turn to. This can, however put large amounts of pressure on teams as they act as that crucial layer of support.
I would urge employers to make use of the different options available to them to ensure they can provide the best support to their international staff. NHS Employer's new International recruitment toolkit shares lots of useful information to help employers get the basics right, including how other organisations have supported staff as they integrate into the UK.
I was lucky enough to attend a workshop recently, run by the GMC called 'Welcome to UK practice'. Through ethical scenarios they helped doctors understand the cultural differences not only between their home country and the UK, but also of the home countries of other doctors.
Giving your staff the opportunity to attend sessions like these can be invaluable, not only to help them to learn about being a doctor in the UK, but to help in meeting other doctors like themselves to build up a support network.
These workshops can be delivered on site to doctors; Medway NHS Foundation Trust utilised the workshops and supplemented them with sessions from their own HR teams to discuss appraisal and revalidation. They say doing so has helped them strengthen their engagement with new international recruits, with attendees appreciating the opportunity to share first-hand experiences and impressions about working as doctor in this country with other doctors.
Putting in place appropriate support can really make the difference between whether a doctor stays in your organisation or not, so do take advantage of the resources available to make sure our international doctors get the best welcome possible to our NHS.
Further information
Visit the GMC website for more information on the Welcome to Practice workshops.
Visit our inducting overseas doctors web page for further resources and guidance. There are also a number of resources to help organisations support eligible staff with the EU Settlement Scheme, including an advice sheet and eligibility flow chart.