Article
Supporting our most vulnerable people
Guidance on supporting staff with underlying health conditions and those who are in higher-risk groups.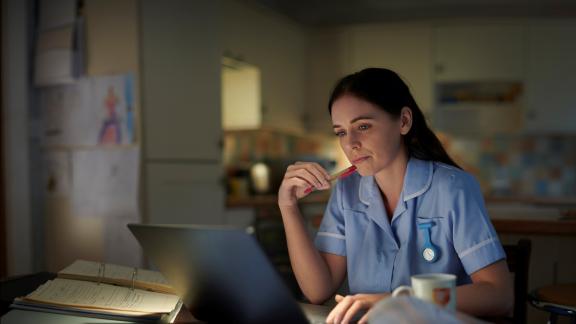 Preserving and protecting the health, safety and wellbeing of staff is critical for the NHS as we respond to COVID-19.  Employers should continue to implement health, safety and wellbeing measures, undertake and regularly review risk assessments (where required) to support and protect staff, and ensure that all NHS staff follow guidance for social distancing and the use of PPE. 
On 1 April 2021, the government announced that if you are clinically extremely vulnerable, you are no longer advised to shield. 
As of 19 July 2021, the COVID-19 restrictions have been further eased following the move to step 4 of the roadmap. Clinically extremely vulnerable people have been recommended, as a minimum, to follow the same guidance as everyone else.
The easing of restrictions included social distancing measures ending in the workplace, and the government are no longer instructing people to work from home.  
That said, employers have a legal responsibility to protect employees from risks to their health and safety, especially vulnerable individuals who may be at higher risk of becoming seriously ill if you were to catch COVID-19. Employers should therefore be able to explain measures implemented to keep staff safe at work. 
To assist with supporting vulnerable workers, the Health and Safety Executive (HSE) has published guidance on protecting vulnerable workers and how to talk about reducing risks in the workplace. 
Read the updated government guidance about the clinically extremely vulnerable attending work on the gov.uk website where you can find further information such as applying for access to work and utilising occupation health and employee assistance programmes in the workplace.  
Everyone is currently advised to work from home where possible.  If staff cannot work from home, the government are no longer advising that they do not attend the workplace.  For staff members in this category, the NHS will support staff to stay well and contributing to work, where adjustments can be made to enable staff to work from home.  
Evidence is still limited about the ongoing impact of protection from the vaccine for those with underlying health conditions.  Staff should be encouraged to discuss any concerns with their manager and employers should make every effort to make adjustments where possible and to make adjustments based on individual circumstances. 
Line managers are encouraged to seek advice from their organisation's occupational health service to help them to continue to support their staff.  
Employers will not be told directly if their staff are in the clinically extremely vulnerable category so it is vital that managers check in with their staff regularly and ask if their circumstances may have changed, review any risk assessments undertaken, and provide the appropriate support to staff such as holding wellbeing conversations.
Adjustments may include working from home or temporarily moving into hotel accommodation, however, accommodation costs must now be funded through your organisation. 
If staff need support to work at home, they can apply for Access to Work. Access to Work will provide support for the disability-related extra costs of working that are beyond standard reasonable adjustments an employer must provide.
Protecting staff at risk from COVID-19
The Royal College of Obstetricians and Gynaecologists will provide and regularly review and revise the latest guidance and information. Specific information is provided in the guidance for healthcare workers who are pregnant. We therefore advise all staff who are pregnant to discuss their individual circumstances with their local occupational health department, so that the appropriate support/actions can be taken dependent on which trimester they are in, underlying health conditions and the nature of the roles they are undertaking.
Some staff members may be more at risk from the consequences of COVID-19, due to their race, age or disability. Although national guidance is that individuals in the clinically vulnerable group may not necessarily be required to shield, employers should continue to check in with their staff and undertake an individual risk assessment, following our guidance, to support individuals and implement adjustments or redeployment for any staff in these groups if necessary. 
 
What are NHS trusts doing?
Oxleas NHS Foundation Trust recognised it needed to support staff from all professions. By using ESR, the trust identified staff who needed to shield and could not work in any capacity from home, which increased numbers from under 50 to 140. The trust provided support to these staff by informing their equality lead and HR teams, developing clear guidance, and supporting managers through online sessions to help improve their understanding.
Dawn Matthews from Sussex Community NHS Foundation Trust shares her experience of shielding and working from home during the pandemic.