Article
Supporting our most vulnerable people
Guidance on supporting staff with underlying health conditions and those who are in higher-risk groups.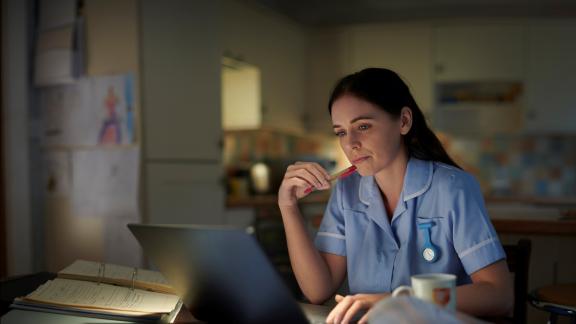 Employers should continue to implement health, safety and wellbeing measures, undertake and regularly review risk assessments (where required) to support and protect staff. Employers must follow the government guidance on protecting people who are clinically extremely vulnerable from COVID-19. 
On the 15 September 2021, the government announced that if you those who were previously identified as clinically extremely vulnerable are no longer required to shield and will not be advised too again.
Those who were considered to be clinically extremely vulnerable will now follow the guidance contained in Coronavirus: how to stay safe and help prevent the spread. 
This decision has been made following: 
more information and research being available on the COVID-19 virus

the success of the COVID-19 vaccination programme

the emergence of proven treatments.
The government asked vulnerable people to shield at the start of the pandemic as an intervention to protect those most at risk from catching the virus becoming seriously ill. However, the advice given was extremely restrictive and resulted in significantly impacting some peoples mental and physical wellbeing.
This decision will now allow individuals to manage their own health conditions with their own healthcare professionals to decide what is right for their individual needs. The government will, however, continue to re-evaluate the situation accordingly and will respond to keep those who are most vulnerable safe.
That said, employers have a legal responsibility to protect their employees from risks to their health and safety, especially vulnerable individuals who may be at higher risk of becoming seriously ill if they were to catch COVID-19. Employers should therefore be able to explain measures implemented to keep staff safe at work.
It is still important that managers check in with their staff regularly and ask if their circumstances may have changed, review any risk assessments undertaken, and provide the appropriate support to staff such as holding wellbeing conversations.
There were a range of resources produced to support vulnerable staff which you can still access if necessary:

This is what some organisations did to support clinically extremely vulnerable staff during this time:

The Royal College of Obstetricians and Gynaecologists will provide and regularly review and revise the latest guidance and information. Specific information is provided in the guidance for healthcare workers who are pregnant. We therefore advise all staff who are pregnant to discuss their individual circumstances with their local occupational health department, so that the appropriate support/actions can be taken dependent on which trimester they are in, underlying health conditions and the nature of the roles they are undertaking.

The Equality Human Rights Commission (EHRC) has recently issued Coronavirus (COVID-19) guidance for employers: Your duties on pregnancy and maternity to help employers reduce the impact on pregnant workers or those on maternity leave.

Read the latest guidance in the COVID-19 chapter of the Green Book to access COVID-19 vaccination information for pregnant NHS staff.

Some staff members may be more at risk from the consequences of COVID-19, due to their race, age or disability. Although national guidance is that individuals in the clinically vulnerable group may not necessarily be required to shield, employers should continue to check in with their staff and undertake an individual risk assessment, following our guidance, to support individuals and implement adjustments or redeployment for any staff in these groups if necessary. 
 

What are NHS trusts doing?

Oxleas NHS Foundation Trust recognised it needed to support staff from all professions. By using ESR, the trust identified staff who needed to shield and could not work in any capacity from home, which increased numbers from under 50 to 140. The trust provided support to these staff by informing their equality lead and HR teams, developing clear guidance, and supporting managers through online sessions to help improve their understanding.

Dawn Matthews from Sussex Community NHS Foundation Trust shares her experience of shielding and working from home during the pandemic.