Article
Supporting staff with childcare responsibilities
Guidance on supporting staff with childcare responsibilities through the pandemic.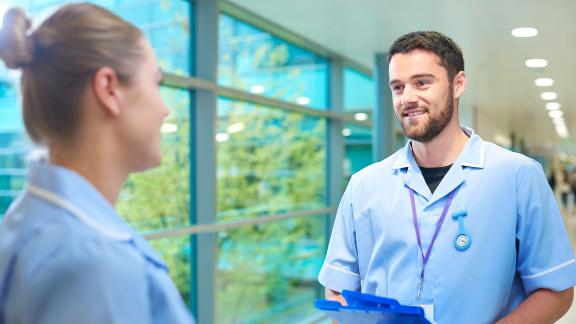 As per the current government guidance, all childcare and education sectors have been able to open as of the 8 March 2021. However, we are aware that some schools, education and childcare providers are still being affected by localised COVID-19 outbreaks. Where COVID-19 related childcare issues do arise, the following guidance is applicable for NHS staff.
Your staff may experience difficulty managing childcare responsibilities and finding appropriate childcare during this time. Employers should exercise discretion and use the flexibilities they already have in place to support staff.
Where staff are not self-isolating but are absent from work due to childcare issues, employers should refer to their local policies and procedures to determine pay. Parents have a right to parental leave of up to 18 weeks that they can exercise if they have exhausted their annual leave entitlements during the pandemic. 
We are aware that organisations across the NHS are revising and using policies flexibly to support staff at this time. The following measures have been put in place by some NHS organisations:
guidance for line manager discussion points including working patterns, working hours flexibly to share caring arrangements, flexibility with start and finish times to support caring arrangements, review of priorities/duties

detailed FAQs covering this topic and highlighting good practice for teams and line managers

revision of some HR policies. For example, flexible working to support staff

flexible use of special leave to support staff for example, use in hours over several weeks rather than blocks, HR agreement for discretion to extend paid leave.
Employers are encouraged to speak to neighbouring trusts to ensure consistency and best practice across integrated care systems (ICSs) and sustainability and transformation partnerships (STPs).