Article
Supporting staff to return to work
As we progress on the roadmap out of lockdown, this web page provides information to support your staff to return to the workplace.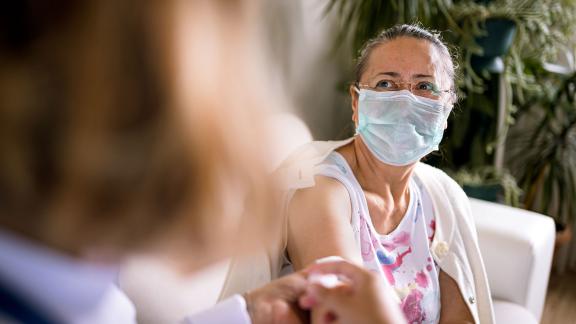 On 19 July 2021, England moved to step 4 of the roadmap, including the removal of some restrictions. Details are on the gov.uk website, including information if you are in an area where a new COVID-19 variant is spreading.
As we continue living and working through the pandemic, staff are moving in and out of the workplace repeatedly, either due to a period of sickness absence, self-isolation or working from home. Whilst the government is no longer instructing people to work from home wherever possible, this web page outlines the organisational considerations when planning for staff to return, tips for managers and signposts to useful resources. 
Latest COVID-19 government guidance, management of staff and exposed patients or residents in health and social care settings, highlights what employers can do in exceptional circumstances to support employees to return to the workplace who have been identified as coming into contact with a case of COVID-19.
Employers should have conversations with those staff at higher risk, particularly clinically extremely vulnerable staff, via risk assessments, wellbeing conversations and/or one-to-ones. You should also seek advice from HR and occupational health when supporting staff to return to the workplace.
Revised guidance on shielding has been published by a joint working group of the NHS Staff Council Executive. This guidance provides advice to support the pausing of national shielding with effect from 1 August 2020.