Article
Temporary pre-employment checks
These temporary measures are intended to help facilitate normal check requirements that may be more challenging during the COVID-19 pandemic.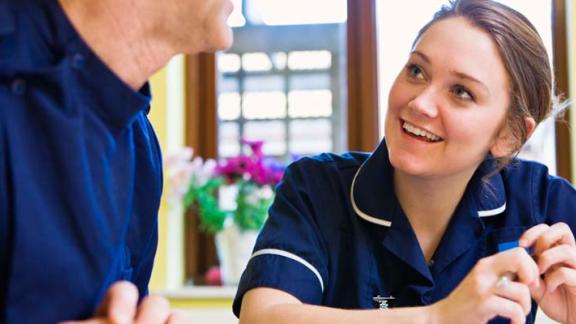 In light of the COVID-19 pandemic, we recognise employers will need to engage increased numbers of workers to support services under pressure, at very short notice. And will need to do this in a way that continues to give high levels of assurance about a person's suitability to do the role they are being recruited to.
The temporary pre-employment check measures outlined below are intended to help facilitate normal check requirements where COVID-19 barriers exist. Where reasonably practical, normal checking requirements outlined in the NHS Employment Check Standards must be followed.
The temporary measures are subject to review as the pandemic evolves. We will continue to work across the system with the Department of Health and Social Care, Home Office, Disclosure and Barring Services (DBS) and other national and regulatory bodies to ensure employers can continue to safely meet legal requirements.
Where NHS staff and bank workers are being redeployed to support the pandemic, employers should ensure there is a legal agreement to share information about checks, core skills training and other clearances using digital systems, such as ESR or the digital staff passport (NHS in England only) to avoid any unnecessary duplication of requirements. Further information about the staff passport can be found on NHS England and Improvement's website. 
If you have any questions regarding the temporary measures, please email employmentchecks@nhsemployers.org. 
March 2022

Updated end date of Home Office remote right to work check guidance to 30 September 2022 (inclusive).

Clarified accepted methods of obtaining candidate's employment history / reference.

Updated end date of fast-track DBS guidance to year end 2022.