Case Study
Findings from the 2020 reward in the NHS survey
Findings and key themes from our survey of NHS organisations about their reward offering for staff.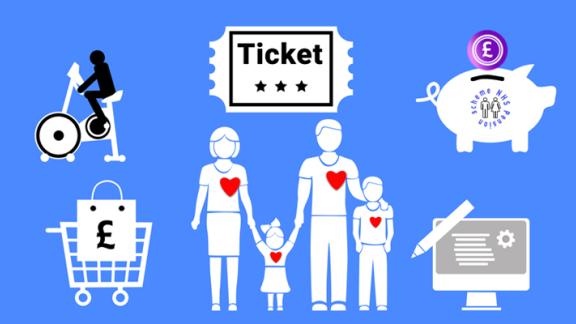 Each year we ask employers in the NHS to let us know about their approach to rewarding staff.
This year we changed the format of our survey so that employers could give more detailed information about current reward activities.
Read the findings in our publication, which highlights the key themes from the survey responses.
Overview
Each year we ask employers in the NHS to tell us about their approach to rewarding staff.
This year we changed the format of our survey so that employers could provide more detailed information about current reward activities. We wanted to know what is working well and what is going to be done differently in future.
The feedback has highlighted three key themes:
Employers have a commitment to making continuous improvements to their local reward packages for the benefit of the workforce.
There is a focus on career development to increase engagement among staff.
Employers are using appraisal to provide constructive feedback, enabling employees to identify career paths for both the short and long term. Appraisal conversations are helping to identify training needs and opportunities such as secondments and apprenticeships.
The following sections highlight feedback and key points from the other questions in the survey around, career development, flexible working, the NHS Pension Scheme and the COVID-19 pandemic. The reward survey was completed during the pandemic in September 2020 and received 39 responses.
Career development
Mentorship is being used to develop clinical leadership skills among nurses and other staff. Employers see this as an important part of empowering staff to improve quality of care and patient experience. Employers are ensuring staff have access to career workshops, flexible working and temporary or permanent redeployment opportunities.
Flexible working
Employers are providing flexible working arrangements to help create a healthy work-life balance for employees, to support the recruitment and retention of staff and to reduce absenteeism and work-related stress. These arrangements are enabling experienced people to return to work, providing opportunities to more staff to undergo training or work towards qualifications. Flexible retirement options are giving experienced staff more opportunities to remain in employment.
The NHS Pension Scheme
All respondents agreed that the NHS Pension Scheme is useful in attracting, recruiting, and retaining staff as well as supporting long-term career development. The Scheme has a good reputation and the employer contribution rate of 20.68 per cent of pensionable pay is favourable when compared to other work-based pensions. To encourage membership employers are highlighting the scheme in job adverts, in applicant information packs and at corporate induction when staff are encouraged to discuss their options and find out more from the NHS Business Services Authority.
As staff progress in their careers, employers are using total reward statements, intranets, seminars, and targeted bulletins to keep staff informed.
COVID-19 pandemic
Employers have adapted current wellbeing support offers to staff because of the pandemic. This has ranged from improved access to food and drink, to access to mental health counselling. Many employers reported creating 'safe spaces' (which went under several names) where staff could take a break, talk with colleagues, or just have time to reflect. Some reported that on site and telephone support services have been extended. Other initiatives included in the feedback were:
webinars
daily briefings
communications from the chief executive
free meals
cross-team support networks
flexible working
enhanced recognition schemes
enhanced support on mental health and wellbeing.
In line with the We are the NHS People Plan: Action For Us All and the NHS Long Term Plan, employers are ensuring that their staff feel valued and are motivated to work in rewarding roles.
Further information and support
If you are interested in learning more about how other organisations use reward strategically, you may want to consider joining our Reward and Recognition Network. The Network is an opportunity to share and learn with other colleagues from across the NHS in an open and relaxed environment.
Please visit our Reward and Recognition Network web page for a schedule of future events, or email reward@nhsemployers.org to sign up.