Webinar
agiLab: feeling seen, being heard, taking action
Join the National Engagement Service and agiLab for a session on addressing the agile working needs of workers living in low-income households.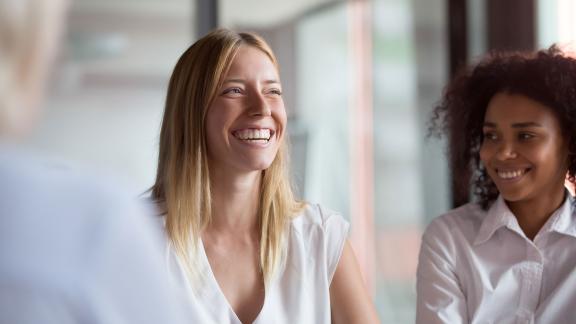 agiLab is a collaboration between University of Sussex and the NHS to develop research-led best practices for effective agile working. This time the session will consider 'Feeling seen, being heard, taking action.'
Session details
Our speakers from Sussex University will present a research round-up special session on the latest agiLab project exploring the concept of appreciation in addressing the agile working needs of workers in low-income households in areas with high levels of deprivation.
This qualitative study published in 2022, considers how the move to agile working impacts this group of workers and presents a 'THANK' framework of recommendations which could be implemented to facilitate best practices in agile work.
Thought leader, Dr Becky Faith will discuss how digital accessibility affects the implementation of agile working and shares insights about how to optimise digital inclusion across an agile workforce.
NHS colleagues will lead discussions around the emerging practice of self-rostering and share a best practice exemplar on the 'Time to Talk' initiative and 'Building a Culture of Belonging' at NHS South, Central and West. 
Speakers
Dr Emma Russell, 

University of Sussex

Deepali D'Mello, University of Sussex

Dr Becky Faith, Institute for Development Studies
Who should attend
The session will be useful for anyone within the people profession and is for those who support strategic change and those with a more operational focus, such as workforce leaders, HR managers, health and wellbeing leads, flexible working leads and engagements leads.
Book now