Webinar
Armed Forces reservists Community Connect
Learn more about the insights shared in our latest online forum for those managing, championing or supporting Armed Forces reservists in the NHS.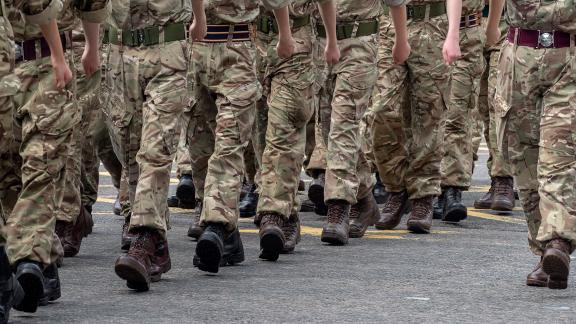 Community Connect provides an opportunity for those managing or working with Armed Forces reservists to network, collaborate and hear latest updates from our reservists programme team.
These informal online sessions include themed presentations, guest speakers and plenty of opportunities to ask questions and share good practice.   
November session details
Our November session featured a fantastic presentation from two Employer Recognition Scheme (ERS) gold awarded trusts - Somerset NHS Foundation Trust and Yeovil District Hospital NHS Foundation Trust - and their local Army reserve centre, 243 The Wessex Field Hospital.
Speakers offered insight on how the organisations have been working together over the past two years to support NHS staff in exploring and maintaining fulfilling second careers in the Army reserves.
The presentation outlined:
practical tips on how to develop a strong working relationship with your local military field hospital

first-person insight into the world-class training and experience gained by Army reserves

details of how NHS organisations can benefit from the raft of transferrable skills and values reservists bring to the workplace.
The following video was also shared as part of the presentation, offering a fascinating insight into the real-life experience of Army reserve medics in training.
For more details on the partnership work outlined in the presentation, you can contact:
Community Connect sessions offer: 
presentations on key themes around supporting Armed Forces reservists in the NHS

a forum to share ideas and success, and to network with fellow Armed Forces champions 

guidance on how to build your organisation's reputation as a Forces-friendly employer 

programme updates from the NHS Employers Armed Forces team. 
Benefits of attendance include: 
making your Armed Forces commitment public   
enhancing your organisation's inclusive recruitment activities   

helping to create a more supportive workplace environment   

building external networks across the NHS .