Webinar
Armed Forces Reservists Community Connect sessions - 15 February 2022
Our February networking events gave insight into Armed Forces recruitment and retention, an overview of identifying reservists via ESR and more.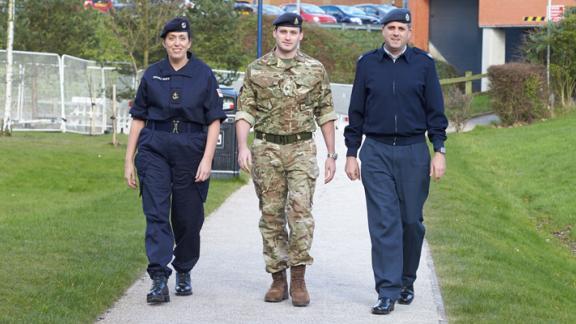 After the success of our previous Community Connect Reservist sessions, we were pleased to announce another round of virtual networking events, which took place on the 15 and 17 February 2022. 
These sessions provided the opportunity to: 
deliver content on key subjects themed around supporting reserves in NHS organisations    

share ideas, success and network with fellow Armed Forces champions 

discuss the rewards and challenges facing NHS organisations 

receive guidance around how an NHS organisation could build its reputation as a forces-friendly employer 

receive programme updates from NHS Employers' Armed Forces team. 
Each event included a themed presentation with open discussion and plenty of opportunity to ask questions and share good practice.   
The themes were: 
15 February 10-11:30am: retention and recruitment – supporting NHS Trusts. 

17 February 10:30am-12pm: ESR (Electronic Staff Record) - Reservist's identifier and reflecting on Community Connect 2021 (Q&A) 
Benefits for those attending the community connect events included: 
making their commitment public   

enhancing their recruitment activities   

creating a supportive work environment   

building their external network   
For more information about these sessions and to enquire about future events, please email armedforces@nhsemployers.org.