Conference
Attracting and developing the existing and future NHS workforce
The online workforce supply and skills conference took place in September 2021.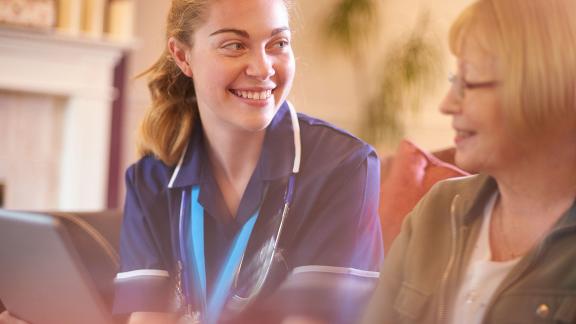 The aim of the day was to provide an opportunity for employers to hear from NHS speakers about attracting and developing the existing and future NHS workforce.
Delegates learnt about the actions that organisations across the NHS are taking to meet commitments in the NHS People Plan, including growing your own workforce, inclusive recruitment and developing skills to encourage employers to think about how they may apply these locally and the impact this could have.
Conference content
We held 14 sessions with 35 speakers across the day in main stage and breakout sessions. Our speakers shared how they are supporting the workforce supply agenda and the session topics included themes around the following.
Adding social value to local communities through career pathways
Ethnic minority group development programmes
Preceptorship programmes to retain colleagues
Deployment of nursing associates
T Levels and how they strengthen supply routes
Widening access to apprenticeships
Different routes of supply
Supporting young people and members of the Armed Forces into the workforce
Upskilling the workforce to work differently in COVID-19
Feedback has been overwhelmingly positive and attendees have shared that they have taken learning away and pinched ideas with pride.
The conference content will be held on the virtual platform for 30 days post event, so will be available until 7 October 2021. If you would like to gain access or view any resources or videos from the day, please email workforcesupply@nhsemployers.org