Webinar
Collecting, compiling and using practice placement data to your advantage
Join this webinar to understand the collection of healthcare student placement data and how this can be used to employers' benefit.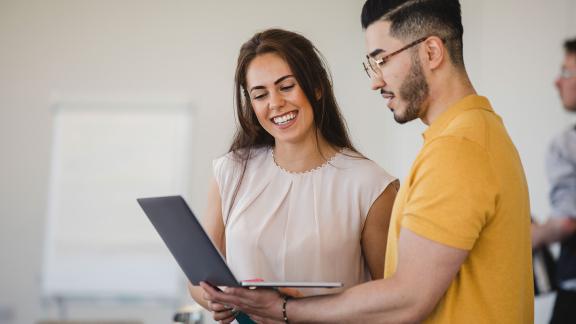 This webinar will support you to understand the reasons behind why we need to collect healthcare student placement data and the key information required. It will provide information on how others have successfully identified, accessed and used the non-medical education tariff (NMET) to their benefit.
Our speakers will provide perspectives from Health Education England (HEE), universities, local NHS trusts and the Sussex allied health professional (AHP) faculty. It will cover many of the frequently asked questions relating to data reporting and why it is valuable to our services.
The session aims to enhance understanding and engagement with the new HEE portal, supporting AHP managers and educational representatives to build robust practice learning data that will strengthen accuracy of reporting and subsequent business and financial planning.
Speakers
Christine Hoare, Senior Business Partner South East Region, will provide an understanding about the NMET tariff, payments and acceptable use.
Alex Lang, Senior Business Analyst in Workforce Planning and Intelligence, will give an update on the new HEE portal, how to access and its user guide.
Helen Lycett, Associate Director for Allied Health Professions at West London NHS Trust, will share how they got access to tariff payments.
Amelia Palmer, Practice Education Facilitator across Sussex ICS, will talk about creating a data reporting tool for Sussex.
Who should attend
This session is aimed at those with particular involvement in co-ordination of student placements or recruitment, training and education budgets, such as AHP Service leads, practice placement co-ordinators, health care learning environment leads, practice placement administrators.
Joining the session
The session will take place on MS Teams. Please complete our registration form and you will be sent details of how to join.