Webinar
How to write an award-winning submission
A series of interactive, practical workshops to support NHS leaders and their teams to create inspiring and successful award entries.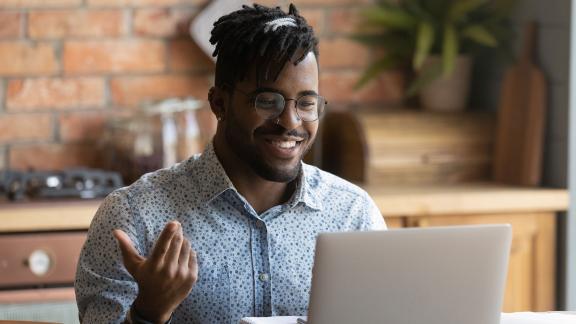 These interactive training courses were aimed at supporting NHS leaders and their teams to submit winning entries into national awards.
NHS Employers hosted these free workshops to help individuals, teams and organisations achieve recognition for the brilliant work they do.
Awards create an opportunity to celebrate and share good practice within organisations, as well as with the wider health and care community, and beyond.
Winning or being shortlisted for awards can provide a real boost to staff morale and motivation. It can help enhance organisational reputation and position the NHS as a standout employer.
Delegates gained:
top tips on how to spot awards competitions worth considering

confidence in recognising a potentially award-winning project in the workplaced

the skills to create an application framework and write compelling award submissions

knowledge of the critical role of storytelling in convincing the judges

an understanding of the range of evidence that can support an application

understanding of the benefits of awards and how to make the most of being shortlisted.
A guide to writing NHS award entries
For more details on how to strategically apply for awards from within the NHS, see our new, comprehensive guide.
Published to support these workshops, the guide is for anyone involved in identifying, writing and submitting awards entries to help maximise your chances of success.
Louise Turner is a communications professional with more than two decades of experience. From big, best-of-British brands to local start-ups and everything in between, her varied and comprehensive career has put her at the forefront of her profession.

Since 2012, Louise has been running Awards Writers, a specialist awards-writing consultancy. Working with a small team of fellow experts, Awards Writers has secured trophies for individuals and businesses of all sizes across all sectors, with a success rate of 80 per cent of entries being shortlisted and around half going on to win. 

Louise's book on how to write winning award entries, Glory – The Magic Formula for Winning More Business Awards, was shortlisted in the Best British Book Awards 2021. 

It's her extensive experience that has given Louise her nose for a story and taught her the value of asking difficult questions that unearth those golden nuggets which make the difference between being a winner and an "also ran".