Conference
The NHS and The Prince's Trust: building your workforce
Read about our second online conference and access new resources to develop your approach to recruiting young people.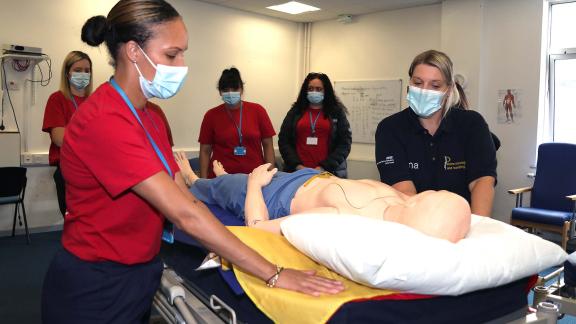 On Tuesday 1 March 2022, we held our second virtual conference, in partnership with The Prince's Trust and Health Education England. The event was aimed at those working in recruitment, retention, widening participation, equality, diversity and inclusion and any other relevant HR role within NHS provider organisations.
The day celebrated the achievements of The Prince's Trust health and social care programme as well as colleagues from across the health and care sector who are championing young people and providing opportunities for them to learn, earn and thrive. We also heard from some inspirational young people about how they have been supported by The Prince's Trust to build confidence and access roles in the health and care sector.
Key highlights included 15 sessions with 32 speakers sharing insights and expertise on:
young people in the health and social care workforce

supporting young people with experience in care in their health and social care careers

increasing the number of male participants securing employment in the sector

opportunities in the estates and facilities workforce

widening access and participation on the healthcare support worker programme

growing the social care workforce.
3 interactive workshops enabled delegates to contribute to discussions on:
nurturing young people's health and wellbeing

engaging and attracting young people to careers in the health and care sector

preparing young people to successfully apply for jobs.
You can access resources from this conference by visiting the resource web page.
If you would like to gain access to resources or videos from the day, email workforcesupply@nhsemployers.org.