Conference
OD in the NHS IX: Futures forward
A summary of Do OD's ninth annual conference, which took place in March 2022 with a focus on community in conversation.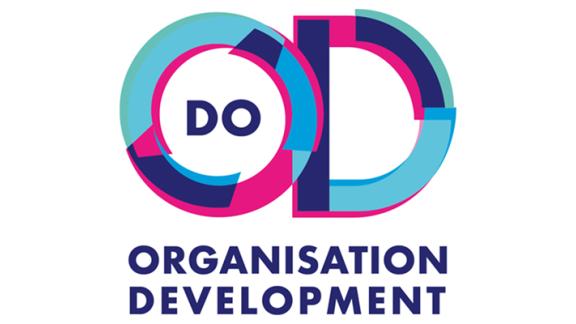 Do OD is a partnership between NHS Employers and NHS England and Improvement.
OD in the NHS IX was our ninth annual conference - the first took place in Church House, Westminster in July 2013, where 180 people came together for the first time to begin building a community across the country of people doing OD. Nine years later, we have welcomed around 3,000 people to our conferences. In that time we have seen consistent and growing investment in OD year on year as organisations, systems and leaders recognise and acknowledge that OD is just as, if not more vital today than ever before. OD practice is at the heart of change. 
Our annual Do OD Community Survey has, over the years, shown that our work is more central, more valued and more closely aligned with the visions of our senior leaders. There are still plenty of challenges for us to tackle - how do we show up in a hybrid workplace? How can we support our individual organisations to collaborate as systems? In what ways can we make our own profession, and the wider NHS more diverse, more inclusive? 
About the event
For our conference this year,  our focus was on community in conversation, and conversation changes culture. At one of our earlier conferences we noticed that there were three questions that kept coming up in our conversations about OD:
What is OD?

Where should OD sit?

How do you measure return on investment?
We set out to not only answer those questions, but to reframe them and change the conversations. We began to ask:
How do you know when something is OD, or when its not?

Who's doing OD in your organisation even if they don't know it?

How can we measure return on intention?
We want to add to the conversation and maybe shift it slightly. We're posing three new questions for our community that we hope will begin some new conversations about OD as we create new futures for the NHS:
How do we build OD capability into our systems at every level while also developing our own specialist expertise?

What's helping us do the OD we need to do, and what's stopping us?

How do we continue to raise the profile and voice of OD? Collectively and individually, and within and across systems?
Certification of attendance 
Whether you came to the main conference, joined the Conversations in the Time of COVID-19 session on 22 February, contributed to the discussions on purpose, practice and presence in between, or were there for the whole month, we are incredibly grateful that you were part of our month-long event. Download and keep this certificate of attendance as a reminder of the day and as a thank you from us for your participation.
On Tuesday 22 February we held a flexible, informal event where delegates had the opportunity to drop in and out of conversations and create the spaces they needed. There were many great conversations throughout the day and delegates appreciated the time to connect. Delegates said:

"It's been a great day speaking and listening to like minded souls."

"I absolutely loved this format!! Loved how we could grab a table and pick a topic and continue discussion."

"I loved the whole thing and was able to connect and network with a lot of my peers."

The event concluded with a more structured conference on Wednesday 23 March where we brought together great thinkers and practitioners to inspire and guide our next steps. The conference was an excellent platform for our NHS OD community to showcase their work and learn from each other. At the end of the day, we launched our decade of Do OD celebration, a series of events leading up to our tenth annual conference in 2023.

The key speakers at our event delivered thoughtful and provocative sessions.

Paul Taylor-Pitt and Karen Dumain welcome attendees to the conference and share some of the initial findings from our 2022 community survey.

Our first Keynote Speaker of the day, Matthew Taylor, joined the NHS Confederation as CEO in 2021. Matthew led the Royal Society of Arts (RSA) for 15 years, transforming it into a globally respected institution. His commitment to public policy combined with an eye always focused on the future, means Matthew was an ideal choice to get our conference started. We've invited Matthew to focus on the Futures of Work - particularly how might the NHS evolve in the future? What do changing workplaces mean for the ask and offer of OD professionals? 

Our second session was hosted by Tom Simons, chief HR and OD officer and deputy chief people officer at NHS England and NHS Improvement (NHSEI). With us for the second time after first appearing at our conference in 2021.

Last year NHSEI published the Future of NHS HR and OD report, setting out a ten year ambition for the people profession. At our last conference the process was about to launch. Now we've seen the report, read the recommendations and started the process of turning them into action. Tom invited three great senior OD and HR colleagues to talk about their experiences. Tom first gave an update on the Futures Programme and then our fab colleagues gave their perspectives on the role, aspirations and potential of OD.

Our final keynote session was hosted by Kate Cowie and Frances Baldwin, two globally recognised OD experts. We asked them to bring their wisdom and knowledge to the issue of presence and how we can see presence as an act of service. Their session used lived experience as a method of reflecting on the attributes, qualities and abilities we can draw on as OD professionals to enhance our presence and be more deliberate about how we show up in the system.

 

At the end of the day, Karen Dumain and Paul Taylor-Pitt hosted a session reflecting on the key messages from the day and considering how as a community we can plant seeds of change that will help us to grow and thrive.