Webinar
Reducing time to hire for young people
Watch the recording of this webinar discussing how processes for recruiting young people to the NHS could be simplified and streamlined safely.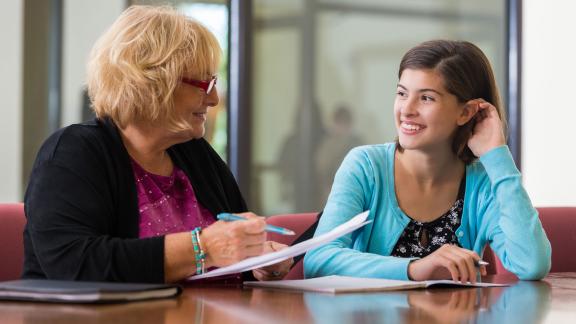 NHS colleagues have advised that some recruitment and employment checking processes are making it difficult to compete in the current challenging labour market. Delays in time to hire can be detrimental to young people's experience of the NHS and result in high dropout rates as candidates choose to seek employment elsewhere.  
Employment checks on the suitability and safety of individuals recruited to the NHS are vital to uphold. But it is important that processes do not deter young people from choosing the NHS as an employer.
This webinar discussed the key issues and challenges faced by organisations and candidates during the recruitment process and provided an open forum for discussing the potential for streamlining the recruitment of young people. You can watch the recording below. 
Speakers
Our programme experts in the fields of recruitment and retention of young people and employment checks gave presentations on the latest best practice in this area.
The Employment checks team advised on how employers can speed up employment checks without compromising standards or patient safety. While the Prince's Trust team outlined a range of best practice examples for keeping young people engaged throughout the recruitment process.
Webinar Q&A
A huge number of questions were posed to our programme teams during the session. For those we didn't have time to answer on the day, we have pulled together two detailed Q&As below.
What can employers do when the DBS check is outstanding but you cannot chase it until it after 60 days?

Due to their individual nature and complexity, DBS checks can take differing amounts of time for each applicant. Delays are often due to missing information or mistakes on the application. This step by step guide can be sent to candidates as part of their recruitment pack to prevent errors.

An application will go to a police force if there's a potential match against the details on DBS systems. The police may need to gather information from other organisations and their performance can vary month-by-month as a result of any combination of factors. This means some DBS checks may take longer.

If an application has been with a police force or law enforcement agency for more than 60 days, you can submit a request online to check if the application can be sped up, or you can call the DBS on +44(00) 3000 200190.

How can we recruit to urgent, need-to-fill posts when we don't have control over the timeline for DBS returns?

There are some options to consider:

In 2020 the DBS introduced measures to allow employers to process DBS check applications before seeing original identity documentation. Employers can continue to conduct documentary verification remotely, providing original documents are seen and verified in person when the individual commences work. These measures are detailed in DBS guidance and may help speed up the process.
Depending on the type of role, the Adult First Service might be an option to speed up DBS checks. This service allows employers to obtain a fast-track check against the adults barred list. This check does not remove the need for a full enhanced disclosure, but it can help to mitigate risk where any delay to recruitment would have a significant impact on services and/or patient safety. If the individual is not barred from working with adults, and all other recruitment criteria has been met, they can start work under supervision while waiting for the outcome of the full enhanced disclosure.
You could opt to use the free-of-charge, fast-track DBS check service for urgent cases where the person is being appointed to deliver pandemic related treatment, care or services. However, use of this service should be the exception to the rule and where there is an explicit and demonstrable link to the legal eligibility criteria.  

In exceptional circumstances, you may make a risk-based decision to allow individuals to take up their appointment before the outcome of their DBS check is known. Exceptional circumstances include where individuals must complete a period of induction or training ahead of starting their role. It may also include allowing individuals to start work or volunteer in a limited capacity, for example, restricting duties to non-regulated activity.

Why can't we use the checks carried out by another trust if the person is moving within a three-month period?

The NHS standards require that pre-employment checks for identity, right to work, work health assessment (occupational health) and professional qualifications need to be checked if an individual is moving from one NHS organisation to another, regardless of timescales. This is so the employer has full assurance in employing an individual whose circumstances may well have changed.

Depending on the type of role the individual is moving into, a different level of DBS check may be needed. You may choose to accept a disclosure certificate obtained for a previous role based on risk assessment, but you must always check the applicant's identity matches the details on the certificate, and that the certificate is the right level and type for the role applied for.

For references, employers must, as a minimum, obtain a reference from the applicant's current or last NHS employer. Employers may decide to obtain additional references covering a longer period where this is relevant. There is an element of discretion here for employers to do this if they choose.

When will NHS employment check standards recognise Identity Validation Technology (IDVT) standards?

NHS Employers is in favour of aligning the NHS standard for identity checking with the use of IDVT/Identity Service Providers (IDSPs) for digital identity checks. But we need the policy and governance in place to give necessary assurances to us, to employers, to the Department of Health and Social Care and the Care Quality Commission before making changes to the NHS standards.

The Home Office and DBS have digital identity arrangements in place. However, it is not possible to align with their arrangements because the type and level of assurances required to prove a persons' right to work and/or to match to a criminal record could be lower or different to those required for NHS identity purposes. We need confirmation that certified IDSPs can provide the level of assurances against identity standards in the NHS. We are working alongside key stakeholders to progress plans that would support this.

We use face-to-face ID checks. If someone lives in a different area, how can we avoid requesting original ID be sent by post?

The NHS identity check standard still allows for remote checks of identity documents initially, as long as the original documents are verified in-person on day one of the individual's employment. This option can be used instead of applicants sending documentation in the post.

Can we accept CVs through NHS Jobs and Trac?

NHS Jobs allow applicants to apply using a CV if employers have allowed this option. Applicants will be asked to copy and paste their CV information into the application.  Trac also gives employers the option to make CV uploads optional or mandatory. The applicant is still required to complete the application form in full and the details provided in the form remain the primary source of information used to assess applicants.

Will you feed back to NHS Jobs the issues raised in this webinar around application forms?

Yes, NHS Employers has regular meetings with the NHS jobs team at NHS Business Services Authority. Feedback from the webinar has been shared and the new NHS jobs service will include a revised application form. We will share further details to explain the new application form shortly.

Can NHS Blood and Transplant

 share their recruitment profiles used as an alternative to job role/personal specification documents?

This case study details how the trust uses a two-page recruitment profile alongside benefits information to advertise roles. The profile is a condensed version of the job description and person specification using plain English, making it more accessible and appealing to candidates. The first page provides a description of the duties in plain language, an organisation structure and an 'about us'. The second page details values and behaviours that apply across the organisation and job specific information.

If only recruitment profiles are used to advertise roles, how does that affect job evaluation and objectives?

Job description and personal specification are still used in the recruitment pipeline to influence job evaluation and to create objectives. The documents are provided to candidates at job offer and contract stage.