Webinar
Supporting and encouraging young people onto placements webinar
In this webinar employers shared how they facilitated and supported young people on placements, using virtual and in-person ways of working.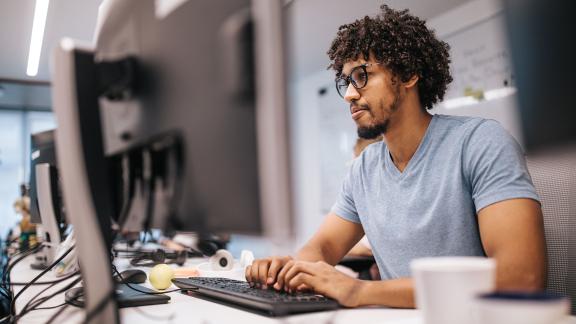 This webinar discussed good practice for encouraging students onto NHS placements and how best to support them when on placements. 
We were joined by speakers representing three different organisations across the NHS:
Louise Richards, NHS Futures Trainer and Educator at The Royal Wolverhampton NHS Trust, talked about the three strands they use in the trust to encourage young people into the NHS. The session focused specifically on their discover strand; a series of interactive activities to experience life in a hospital, ask questions of members of staff, as well as use an interactive virtual hospital tour to understand the range of jobs within the NHS. 
Rebecca McSorley is the lead practice educator at Cornwall Partnership NHS Trust who talked about supporting students who are under the age of eighteen on their T Level industry placements. The advice shared is applicable to employers working with young students beyond those on a T Level industry placement.
Sandra McCann and Karen Wilkson from Warrington and Halton Teaching Hospitals NHS Foundation Trust spoke about an interactive week-long project based initiative they've led on with the aim of encouraging young people to consider placements and careers in the NHS.