Webinar
Supporting our NHS workforce with the rising cost of living: the role of anchor institutions and systems working
Take a look at the slides from the second masterclass in our series looking at long term solutions to support staff with the rising cost of living.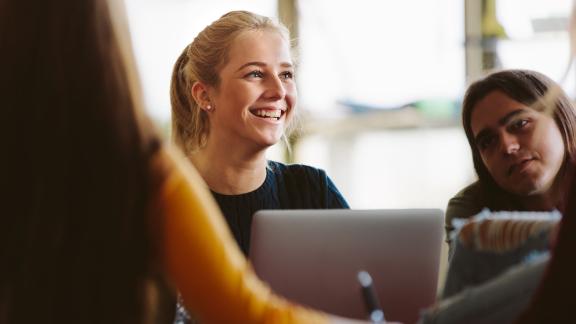 During this masterclass, our panel of speakers, talked about how systems working and anchor institutions are key to the work they are doing to support staff with the rising cost of living.
Attendees heard examples of how organisations have taken a systems wide approach to supporting employees with the rising cost of living. They also found out what an anchor institution is, how to become one and the benefits of being one. Our guest speakers shared the importance of long-term sustainable solutions, and the steps they have taken to implement them.
Our audience
The masterclass was open to all employers who have an interest in the cost of living and supporting staff.
At the masterclass we want to hear from you about:
the challenges you are facing on this subject; and

what have you done to overcome the barriers.
Our speakers:
Ruth Lowe, Policy Associate, NHS Confederation

Jane Nicholson, Director of People, Berkshire Healthcare NHS Foundation Trust

Michael Wood,

Head of Health Economic Partnerships, NHS Confederation
A masterclass series
This masterclass is the second in a series of four masterclasses looking at the key challenges facing employers and their workforce relating to the cost of living. The two remaining masterclasses will be held in February 2024 and March 2024. More information about the remaining masterclasses in the series will follow soon, including dates and how to register.