News
From 11 November all staff entering a care home need to be vaccinated unless exempt
Latest government guidance around vaccinations for all NHS working in care homes from 11 November.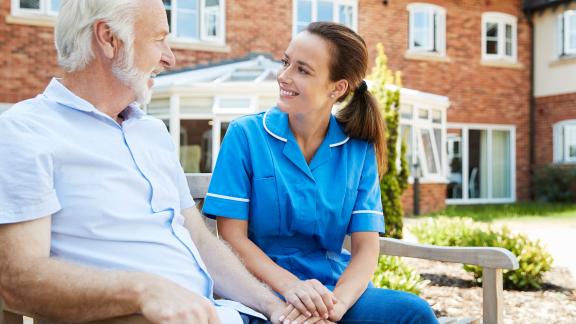 The government has announced that from 11 November 2021, all members of NHS staff working or volunteering in a care home will need to have received both doses of the COVID-19 vaccination unless exempt.
A letter from NHSEI chief people officer published 20 August 2021 details that all NHS providers providing NHS funded services into a care home must:
be aware of this new government regulation and associated guidance
actively supported staff to have their first COVID-19 vaccine by 16 September 2021
carry out proactive workforce planning to ensure that only staff who are vaccinated, or exempt, are ever deployed to enter a care home from 11 November
ensure that relevant staff will be able to demonstrate to care home staff, via the NHS Covid Pass service, that they have either been fully vaccinated or are exempt from the requirement.
NHSEI has also published a series of FAQs on vaccinations for NHS staff entering care homes which will be updated on regular basis to support employers embed this new government regulation.
Next steps
NHS Employers has partnered with Capsticks, as part of our strategic partnership, to provide further advice and template letters for employers in the NHS, these are being shared directly with HR directors.