News
Actions to comply with Medical Training Initiative
The Academy of Medical Royal Colleges is making changes to Medical Training Initiative processes and employers need to take actions in response.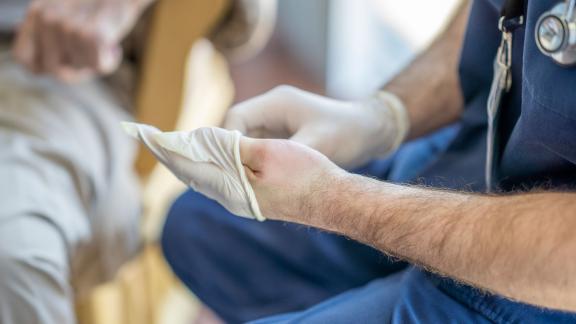 Employers are requested to take action to submit any outstanding Medical Training Initiative (MTI) forms to the Academy of Medical Royal Colleges by 31st October 2021. 
As the national sponsor for the Government Authorised Exchange Tier 5 visas for the Medical Training Initiative, the Academy of Medical Royal Colleges (the academy) is required to maintain up-to-date information on a doctor's location.
Part of this responsibility is shared with NHS trusts/boards which keep details such as the UK addresses of each doctor, and the Academy acknowledges the help provided by employers in managing the various processes. 
For the academy to comply with its responsibilities and maintain their sponsorship licence, it needs employers to complete and submit the following forms:
Starter's report

(submitted within ten working days of the doctor starting work)

Exception report

to inform if there are any changes in the doctor's circumstances (such as moving to a different role with the same employer or not arriving in the UK on the excepted date due to COVID-19 related travel restrictions)

Transfer report

(such as moving to a different trust)

End of placement report

(to be submitted within ten working days of the placement ending).
The academy has found a high level of outstanding forms detailing when doctors start, move to/from, or end a placement.  
At the start of September 2021, the academy requested that all reports outstanding from September 2019 to the present are submitted by the trusts by 31 October 2021. If the doctor has a General Medical Council (GMC) sponsor, the academy asks that the GMC sponsor is copied into the email when the report is submitted.
From 1 November 2021, all forms need to be provided by employers, within the required timescales above and sent to the relevant GMC sponsor organisation, who will then send the forms to the Academy. If the required reports are not received within the correct timeframes, the academy will need to issue a warning to the relevant employing organisation that no further requests for certificates of sponsorship will be processed until the outstanding forms are received. This will apply to any doctor of any specialty from that organisation until the forms are received.
For further information, please see our Medical Training Initiative web page. 
Please contact WorkforceSupply@nhsemployers.org if you require any further information. For specific questions on this process, please contact mti@aomrc.org.uk.