News
Adapting and innovating during COVID-19
We have collated key learning and insights based on examples of adaptation and innovation showcased by NHS trusts during the COVID-19 pandemic.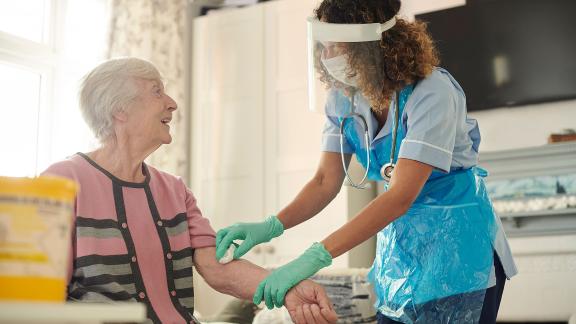 The information and resources can be used to help strengthen local approaches within organisations to ultimately enhance staff experience.
Staff experience: Adapting and innovating during COVID-19
Access our new briefing which highlights examples of how NHS trusts have not only adapted but and innovated during the pandemic. These examples may serve to strengthen local approaches and inform future practice in supporting staff experience.
Professor Michael West video on recovery and renewal
Watch Professor Michael West share his thoughts on how the NHS workforce can recover from the COVID-19 pandemic effectively. This video fundamentally highlights the importance of providing staff with a space to rest and recover as the NHS begins to emerge from the pandemic.
Hear moving stories from two NHS staff members who discuss how the pandemic personally impacted their lives, and the support they received from their organisations to enhance their experience at work during COVID-19.