News
Announcement of 2020 LCEA investment ratio
The investment ratio for the 2020 round of local clinical excellence awards (LCEA) has been confirmed and set at 0.424.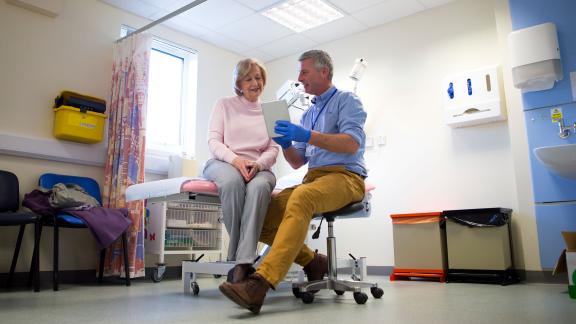 The approval by NHS England and NHS Improvement (NHSEI) and the Department for Health and Social Care (DHSC) is welcome as it will enable employers to calculate the size of their funding pot for this year for distribution amongst eligible consultants.

The investment ratio for the 2020 round has been set at 0.424.

Given the cumulative nature of the award funding, the investment ratio has built up over the last three years to 1.024.
| Award round | Investment ratio |
| --- | --- |
| 2018 | 0.3 |
| 2019 | 0.3 |
| 2020 | 0.424 |
| Total | 1.024 |
To calculate the value of the investment pot for 2020 employers need to:
calculate the number of eligible consultants as at 1 April 2020
multiply the number of eligible consultants (headcount) by 0.424 (the investment ratio)
multiply that figure by the unit value of an award (£3,092, as set out in the latest pay and conditions circular, (M&D 3/2020, published by NHS Employers)
add the 'investment in new CEA in 2018 at 0.3 per head' and the 'investment in LCEAs in 2019 at 0.3 per head'
deduct the cost of any time limited awards that remain in payment from the 2018 and 2019 award rounds (on costs should be excluded)
add any underspend carried over from previous award rounds.
Background
As you will know, earlier this year, NHS Employers and and the negotiation partners the British Medical Association (BMA) and HCSA received government approval to recommend that employers distribute funds equally among all eligible consultants as a one-off, non-consolidated, non-pensionable payment in 2020, instead of running an annual awards round, which would detract valuable resource from immediate priorities and the response to the pandemic.

Additionally, it was agreed to extend the three year interim LCEA arrangements for another year, due to COVID. NHSEI and DHSC are currently considering options in terms of the financial envelope for this fourth year of the interim arrangements (2021/22). Details will be communicated in due course.

A new system for rewarding consultants in the NHS is currently being negotiated between the relevant government bodies, NHS Employers, BMA and HCSA. This will be in place from April 2022 and we aim to announce the details in April 2021 to commence the implementation of the new arrangements. Many thanks to all who responded to our recent employer survey to inform this work.