News
Appraisals for salaried dentists during COVID-19
Updated guidelines for the appraisals of salaried dentists during COVID-19.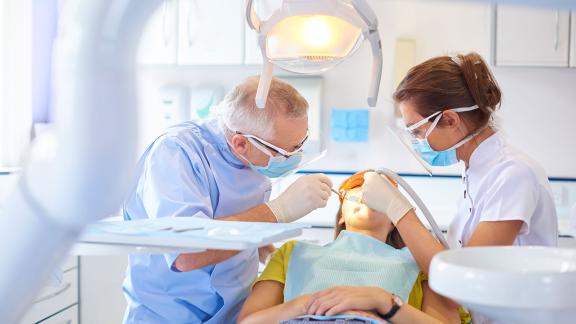 NHS Employers and the British Dental Association, which form the Joint Negotiating Committee (Dental), have published some updated guidelines for the appraisals of salaried dentists during COVID-19.
In April 2020, we gained ministerial approval to temporarily suspend appraisals for salaried dentists to enable them to focus on immediate priorities. The suspension was agreed until September 2020, by which point we hoped to have resumed a degree of normal service.

As this in not the case we are recommending there should be a gradual 'light touch' approach to appraisals with a focus on staff wellbeing for salaried dentists. This follows the approach to medical appraisals.

We ask for the following considerations to be made:
Dentists have the right to request a formal appraisal. Where this is not the case, this year's appraisal discussion should be informal, enabling a summary of activity undertaken to be captured through discussion. Expectations for written evidence should be minimal and manageable.
Appraisal discussions should have a clear focus on health and wellbeing, enabling dialogue between the appraiser and the dentist and identification of any support needs.
No dentist should be disadvantaged in terms of pay progression for not having met objectives set before the pandemic.
There is more information on our web pages which also includes some information about the use of the indicative training allowance and how to support the health and wellbeing for salaried dentists during the pandemic.
Access the guidelines on appraisal for salaried dentists.