News
Become an NHS Ambassador
More than 400,000 students have received advice and guidance on how to start a career in the NHS through the NHS Ambassador programme.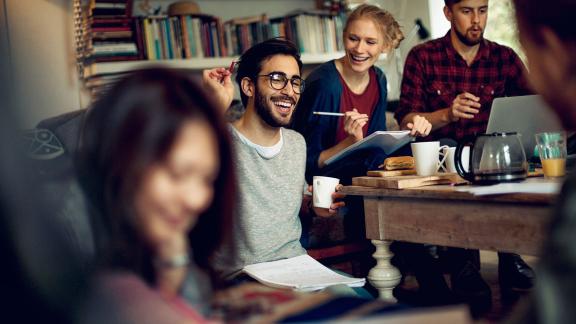 NHS staff are being encouraged to volunteer one hour of their time per year to help the programme by becoming an NHS Ambassador.

Now in it is fourth year, the NHS Ambassador programme has reached more than 400,000 students, providing them with advice and tailored support on how to start an NHS career and where it could take them.
It relies on the help of thousands of NHS Ambassadors, NHS staff volunteering their time to engage with schools and colleges virtually and in-person, to inspire the next generation to consider a career in healthcare.  
Staff can volunteer as little as one hour of their time a year to connect with schools and colleges by taking part in careers fairs, career networking events or lunchtime talks to young people. Becoming an NHS Ambassador also serves as an excellent development opportunity for staff, improving employee confidence in speaking to young people as well as offering staff the chance to engage with their local communities.  
By staff engaging directly with young people they can have a direct impact in building an interest in the many different roles and professions in healthcare, ensuring the NHS represents the communities it serves and being integral in supporting those first steps in developing a talent pool for the future workforce.  
Health Education England is encouraging NHS staff to sign up ahead of the new academic year in September, as there has been a notable increase in schools wanting to offer both in-person and virtual activities to students interested in NHS careers.   
To find out more visit Health Education England's NHS Ambassadors page.