News
Bone and Joint Week 2022
Taking place 12 to 20 October, the theme for this year's bone and joint week is around taking action on musculoskeletal (MSK) inequalities.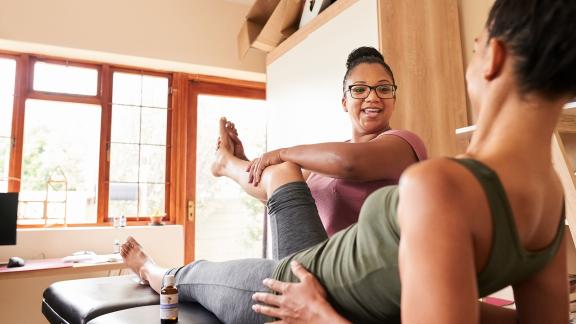 The NHS Staff Survey 2021 results showed an increase in staff who have experienced musculoskeletal (MSK) problems as a result of work-related activities. It is therefore crucial that NHS organisations put interventions in place to address this, focusing on prevention and early intervention of MSK disorders to ensure the wellbeing of their staff. 
How employers can support their staff 
According to the Health and Safety Executive, MSK related long-term sickness absences have been exacerbated by the effects of the COVID-19 pandemic. Below are some examples employers can put in place to support their staff: 
educate staff on ways to prevent MSK disorders and how to effectively manage pain, raising awareness and promoting your resources regularly  
equip managers with knowledge of how to manage staff with MSK issues compassionately and supportively through training
ensure the workplace is safe and regular risks assessments are carried out
support staff with suitable equipment and ergonomic support and highlighting the need to stay active and stretch. 
Resources to help you 
Musculoskeletal health toolkit for employers. This toolkit is designed to help employers take positive actions to build a culture that champions good mental and physical health and provide a greater understanding of how to help those who need more support.