News
Code of Practice for International Recruitment updated
Learn about the latest updates to the Code of Practice for International Recruitment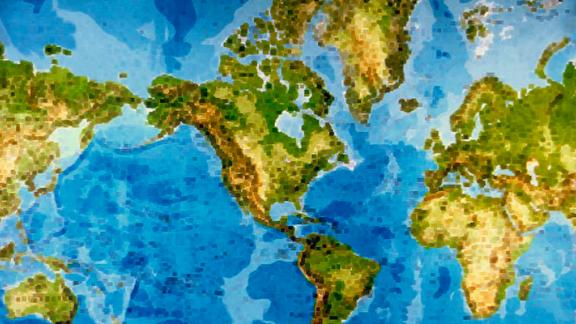 Today (Thursday 23 March 2023) the Department of Health and Social Care (DHSC) has published a revised Code of Practice for the international recruitment of health and social care personnel in England.
The UK is committed to ensuring ethical recruitment practices operate within the UK's public and private health and social care sectors through adherence to the Code of Practice for International Recruitment.
The Code sets out responsibilities for recruiters, employers, and the government on how to maintain ethical recruitment on an ongoing basis. 
Key points of the revised Code of Practice
Comoros, Laos, Rwanda, Samoa, Timor-Leste, Tuvalu, Zambia, and Zimbabwe have been added the Code of Practice red list.

T

his means all active international recruitment from these countries will need to stop with immediate effect.
Making it a condition of the benchmark on information provision that the guidance on applying for a health or social care job in the UK from abroad is provided to international candidates at the earliest opportunity.

C

larifying that the appointment of healthcare professionals onto postgraduate training programmes is outside the scope of the Code.

Making it mandatory for organisations on the ethical recruiters list to respond to the NHS Employers biannual survey on recruitment activity.

Updates to improve and streamline the process for Code contraveners.
Visit the full Code of Practice for International Recruitment of health and social care staff in England.
NHS Employers will continue to manage and maintain the Ethical Recruiters list of organisations that adhere to the Code. This includes processing applications, joint working with government departments such as the Department for Business, Energy, and Industrial Strategy (BEIS) and the Employment Agency Standards (EAS) Inspectorate, monitoring adherence through spot checks, routine data collection on recruitment activity, and regular reporting to DHSC. We are also responsible for conducting investigations if a breach in the Code is suspected.
NHS Employers will be shortly contacting all agencies, collaborations, and organisations currently on the Ethical Recruiters list to inform them on the changes to the revised Code and ask them to reaffirm their commitment.
Actions for employers
Read the updated Code and become familiar with the guiding principles, best practice benchmarks, and the list of countries.
Ensure you are working with agencies, organisations, and collaborations on the Ethical Recruiters List and they adhere to the guiding principles.
Get in touch with NHS Employers via email if you suspect any breaches of the Code.
For more information, please visit our updated Code of Practice webpages, FAQs and our recently updated International Recruitment Toolkit.