News
Consultation on disability workforce reporting - share your views
NHS Employers is submitting a collective response on behalf of NHS organisations to a consultation launched by the Government.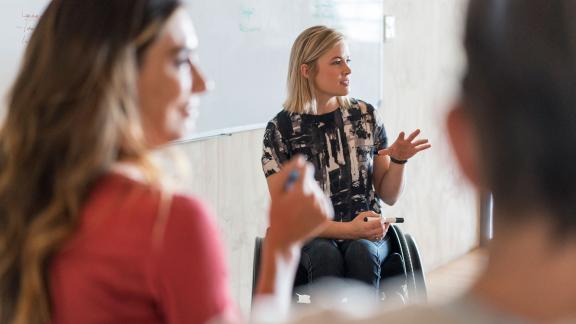 Views are being sought on voluntary and mandatory reporting of disability in the workforce by large employers with more than 250 employees. The consultation will explore how government and employers can make workplaces more inclusive for disabled people and increase transparency.
The Government's consultation on disability workforce reporting is part of the National Disability Strategy. 

It builds on the Disability Discrimination Act, which includes protections for disabled people when it comes to employment, transport, education and provision of goods and services.
This consultation is one of 100 immediate commitments from the National Disability Strategy. Published in July, the strategy includes a wide range of practical actions aimed at making tangible improvements to the everyday lives of disabled people, including the importance of being able to get a good job and to progress in their careers.
To help with our collective response, we are particularly interested to hear the views from NHS organisations, ideally from HR professionals, equality leads or those responsible for Workforce Disability Equality Standard (WDES) reporting.

Please respond by completing our short survey by 11 March 2022.