News
Consultation on extending free PPE to the health and care sector
The Department of Health and Social Care is considering an extension of the central and free provision of personal protective equipment.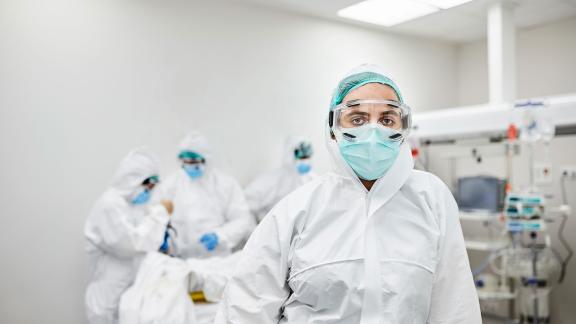 Final chance to get involved in the consultation. Consultation closes on 31 October 2021.


 
As a result of COVID-19, the Department of Health and Social Care (DHSC) currently supports the procurement of personal protective equipment (PPE) requirements to over 50,000 primary care and social care providers free of charge. This provision is due to end on 1 April 2022, however expectations are that PPE usage will remain beyond March 2022. The DHSC is therefore considering an extension to this free, central provision.
Consultation and options
The consultation covers all health and care settings, such as NHS trusts, community health and care and mental health services. The department is considering two options for an extension beyond the end date of 31 March 2022.
Option 1: extend free PPE for 12 months
Central, free provision of all items will be extended.

Some PPE distribution routes may change.

Further short term extensions to be considered between 2022 – 2023 financial year.
Option 2: no extension of free PPE beyond 31 March 2022
No extension beyond 31 March 2022.

All health care providers to purchase their own PPE from supplier of choice.

Government would no longer intervene with PPE market.
To help inform the DHSC's decision on the provision of PPE, please complete their survey. The survey will remain open until 31 October 2021.
Further information
Read full details about this consultation on the gov.uk website.
PPE usage is largely driven by changes in guidance produced by Infection Prevention and Control (IPC). If IPC guidance does not recommend any changes between now and 31 March 2022, the same high volumes of PPE will still be needed, putting significant pressure on health and care costs in the next financial year.
View our risk assessment and infection control web pages for further information on the use of PPE within NHS organisation settings.