News
Contractual flexible working provisions
Guidance and resources on the implementation of contractual provisions for flexible working, effective from 13 September 2021.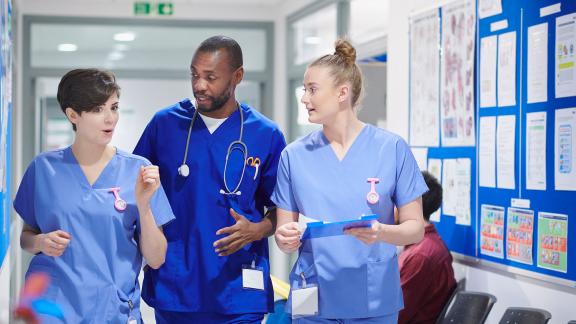 The NHS Staff Council has agreed on amendments to the flexible working provisions in the NHS Terms and Conditions of Service (NHS TCS) handbook. These will take effect from 13 September 2021.
As part of the national work to support the NHS People Plan, the NHS Staff Council was asked by NHS England and Improvement to review the flexible working provisions in the NHS TCS.
From today, staff will be able to request flexible working arrangements from day one of their employment. As previously communicated by the NHS Staff Council, arrangements around the monitoring of requests at an organisational level have been re-emphasised, alongside a requirement for managers and organisations to be more explorative in reaching a mutually-workable outcome.
Flexible working forms a crucial part of creating modern and inclusive employment practices and one of the seven promises in the NHS People Plan sets out the ambition to give our NHS people greater choice over their working patterns, help them achieve a better work-life balance, and help the NHS remain an employer of choice.
To support these changes, the NHS Staff Council has issued:
guidance

for joint employer-union partnerships on reviewing flexible working policies

a 

flowchart

 to support the management of

 flexible working requests.
Please refer to Section 33 of the NHS TCS for further information.
For further details, please refer to the TCS advisory notice 02/2021. Archived versions of the NHS terms and conditions of service can also be accessed on the archive page.