News
COVID-19 booster and flu vaccination for NHS staff
All frontline healthcare workers will be offered COVID-19 and flu vaccinations this autumn.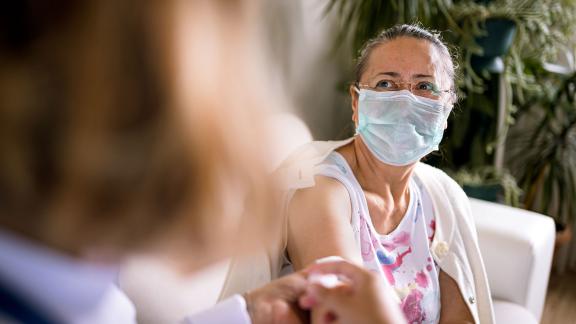 Frontline healthcare workers are encouraged to get both the COVID-19 and flu vaccinations this autumn. Those staff who still need earlier doses of the COVID-19 vaccine are urged to get these as soon as possible. These vaccines are easily accessible and can be started anytime.
It's important that all eligible healthcare workers receive their COVID-19 and flu vaccines this year to not only protect their workforce, but also help protect their patients and services. Staff may be able to book their COVID-19 vaccine through their employer or they can book through the national booking service, by calling 119, or through booking an appointment on the online vaccination walk-in finder.
Employers should provide the seasonal flu vaccines as part of the organisations policy. There are circumstances where frontline staff who do not have access to employer led occupational health schemes, can access the flu vaccine through the NHS free of charge.
To help support vaccine conversations with your staff Public Health England has campaign resources.
Further resources:
NHS England's winter workforce preparedness guide.