News
COVID-19 booster vaccine for NHS frontline workers
NHS frontline workers can now book their COVID-19 booster vaccination.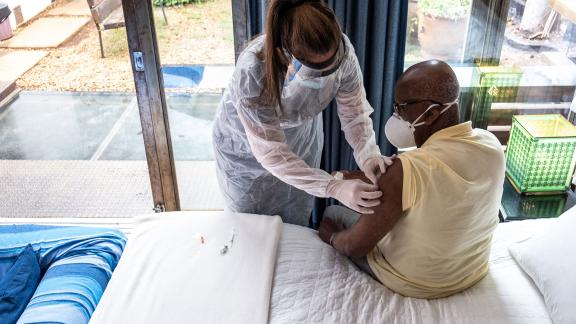 NHS frontline health and social care workers can receive a third dose of the COVID-19 vaccination to give them longer-term protection against becoming seriously unwell from COVID-19. Frontline workers now have the option to book their COVID-19 booster vaccination by visiting the national booking service or calling 119. Staff who book via the National Booking Service need to indicate they're a frontline worker as identified by the Green Book.
Frontline workers will need to show proof of employment (ID badge, wage slip or letter from employer dated within the last 3 months).

Booster vaccines can only be administered six months after completion of the primary vaccine course .

The national booking service and walk-in sites will check people's vaccination history to ensure a booster is due.
Further information
Find out more about the vaccine on the NHS.uk website and understand temporary medical exemptions for COVID-19 vaccinations.