News
COVID-19 terms and conditions workforce guidance withdrawal
Effective from 7 July, the Department for Health and Social Care's (DHSC) COVID-19 staff terms and condition guidance has been withdrawn.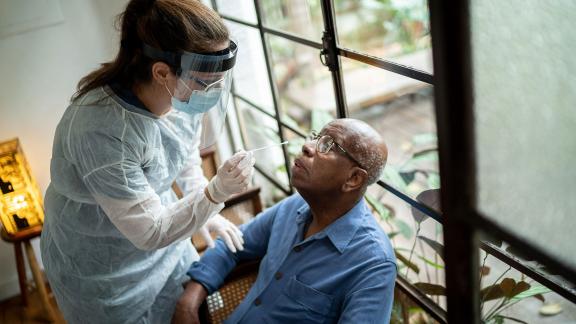 This has now been replaced by joint guidance from the NHS Staff Council.
In February 2022, the government announced its plans for Living with COVID-19. Since then, the DHSC has engaged with a range of interested national stakeholders regarding the withdrawal of the DHSC's staff terms and conditions section of the COVID-19 workforce guidance (the guidance).
The government now feels the time is right to withdraw the guidance which has been hosted on our website, therefore, effective from 7 July, the guidance has been withdrawn and archived on our website on behalf of DHSC.
The withdrawal of the guidance facilitates a process of phased activity as detailed below:
Phase

Effective from

Action

One

 

7 July 2022

The staff terms and conditions section of the COVID-19 guidance will be withdrawn in its entirety. This includes:

access to full sick pay for new episodes of COVID-19 sickness; and

access to COVID-19 special leave for the purposes of self-isolation.

The guidance has been archived on the NHS Employers website.

Two

7 July 2022

From this date employing organisations are required to start meeting staff on a one to one basis to explain the changes. This should include details of when the formal transition period (phase three) begins and ends.

All attempts should have been made by employers to meet on an individual basis with affected staff (virtually or in person) by 3 August 2022.

Three

4 August 2022

The formal notice period for staff transitioning back to normal contractual sick pay arrangements will begin.

This period will run from 4 to 31 August 2022 inclusive. 

Four

 

1 September 2022

Staff who were in receipt of COVID-19 sick pay as a result of being unwell prior to 7 July and continue to be unwell, will be transitioned back to their normal contractual sick pay entitlements unless they have already returned to work.

Any period of sickness paid as COVID-19 sick pay, regardless of length, will not count in the aggregation of previous absences for the purposes of calculating entitlement to contractual sick pay.

From this date, all staff regardless of their reason for sickness absence will be paid in line with their normal contractual sick pay arrangements.
NHS Staff Council guidance
Following a request by the DHSC, the NHS Staff Council has produced guidance that supports employing organisations in both the management of the transition of staff back to their normal contractual sick pay arrangements as well as new COVID-19 cases. This guidance is now available on our COVID-19 page.
On 24 August 2022, an announcement was given by the Department of Health and Social Care that routine asymptomatic testing will be paused across the health and social care setting from 31 August. Following this, the supplementary FAQs, produced by NHS England, focusing on the arrangements for staff who are required to remain away from the workplace are currently being revised and will return soon.
All material, including the withdrawn guidance for reference only, can be found on our COVID-19 page.