News
Defence Employer Recognition Scheme Award nominations are open for 2022
Nominations for this year's ERS Silver and Gold Awards are now open - read our latest news article for key dates and resources.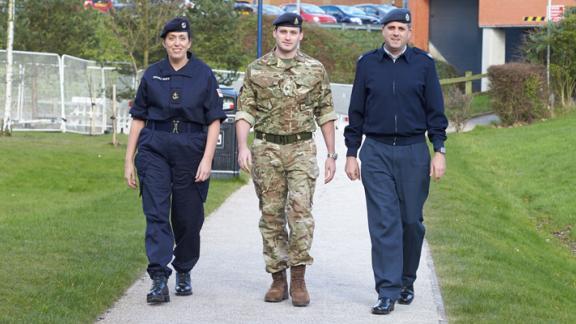 The Ministry of Defence Employer Recognition Scheme (ERS) encourages organisations across the UK to publicly demonstrate their support of our Armed Forces Community and inspires others to follow suit.
The ERS Awards recognise positive actions taken by organisations which ensure that members of the Armed Forces community are supported in the workplace and that the organisation's values align with the Armed Forces covenant.
The three ERS Award tiers - Bronze, Silver and Gold – recognise different levels of commitment to defence and provide a framework for establishing support measures. Working through the scheme not only ensures that your employees are not unfairly disadvantaged by their military status but may also help you to attract and retain Armed Forces community talent.
Nominations for this year's ERS Silver and Gold Awards are now open. Employers must hold a valid award from the previous tier to be eligible for nomination.
View the criteria for each award tier on Defence Relationship Management's website.
Need a little support on your journey through the ERS Awards?
Get in touch with us if you have not already linked with your local Regional Employer Engagement Director, and check out our dedicated blogs from Gold-standard NHS trusts:
Also, make sure to join our Community Connect networking sessions, which aim to create a safe space for NHS Armed Forces and reservist champions to network and share good practice. Sessions are themed and include presentations from key speakers across the NHS and Ministry of Defence. Join our mailing list and follow us on Twitter for updates.