News
Disability summit programme announced
Find out who is speaking at our Disability Summit which is taking place in London on 7 December 2022.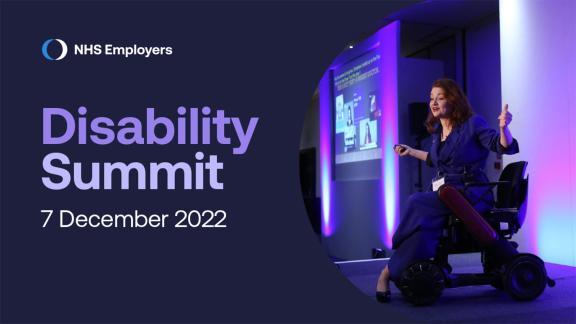 Join us on 12 October and be inspired by a diverse range of speakers from both within and outside of health and care, including those who have personal lived experiences of disability:
Shani Dhanda - award-winning disability specialist and entrepreneur
Professor Anna Lawson - The Centre for Disability Studies, The University of Leeds
Professor Tom Shakespeare - social scientist and bioethicist who has made appearances on TV and radio 
Kate Headley - Director of Consulting, The Clear Company.
Building on the principles of the social model of disability, we will focus on turning ideas and data into action to help create a disability positive NHS. Using the latest evidence, Workforce Disability Equality Standard (WDES) findings and good practice gathered from across industry and health and care, the summit will showcase how an inclusive recruitment and retention strategy can inspire transformation for the better. 
Find out more about the event and book your place.