News
Diversity and inclusion partners announced for the 2021/22 programme
We are delighted to announce the 60 organisations chosen to be part of our 2021/22 Diversity and Inclusion Partners Programme.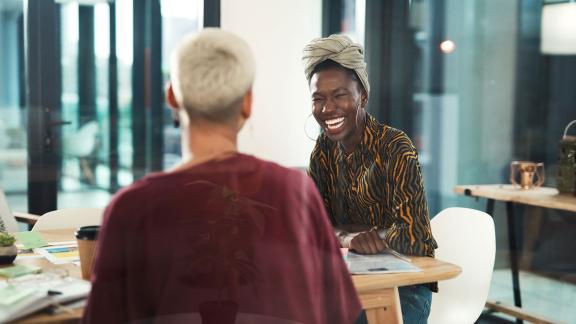 The programme supports health and social care organisations to progress and develop their equality performance, and build an inclusive culture in the workplace over a period of 12 months.
Paul Deemer, head of diversity and inclusion at NHS Employers said: "Our partners and alumni programmes continue to be a source of leading edge innovation in terms of equality, diversity and inclusion good practice across the health and social care sector. Our network of leaders and experts – supported by the programmes, champion and drive the integration and embedding of diversity and inclusion, both within their own organisations and across their wider regions and systems.
Over the last year, our partners and alumni have contributed to our work, which supports the NHS People Plan, by piloting new ways of working, reviewing and refining the systems and processes across their organisations. In a year which has seen equalities and health inequity rise to the top of the agenda, our diversity and inclusion colleagues across the system have stepped up to the plate and worked tirelessly to ensure that organisations aspire to be the best that they can be. They have also participated in research, and the piloting and testing of new policies and practices, working closely with national bodies and in partnership with staff side colleagues."
Learn more about the Diversity and Inclusion Partners Programme.
Ashford and St Peter's Hospital
Birmingham Women's and Children's NHS Trust
Bristol, North Somerset and South Gloucestershire CCG
Cambridgeshire and Peterborough CCG
County Durham & Darlington Fire & Rescue Service
Croydon Health Services
Derbyshire Community Health Services NHS Foundation Trust
Dorset County Hospital NHS Foundation Trust
East Lancashire Hospitals NHS Trust
East London Foundation Trust
East Suffolk and North Essex Foundation Trust
Gloucestershire Hospitals NHS Foundation Trust
Great Western Hospitals Foundation Trust
Hampshire Hospitals NHS Foundation Trust
Harrogate and District NHS Foundation Trust
Hertfordshire Partnership Foundation NHS Trust
Herts Valleys CCG
Imperial College Healthcare Trust
Isle of Wight NHS Trust
Lancashire & South Cumbria NHS Foundation Trust
Lancashire Teaching Hospitals NHS Foundation Trust
Liverpool Heart & Chest Hospital
Liverpool University Hospitals Foundation Trust
Livewell Southwest
Mid Cheshire Hospitals NHS Foundation Trust
Midlands Partnership NHS Foundation Trust
Milton Keynes University Hospital NHS Foundation Trust
NHS Arden and Greater East Midlands CSU
NHS Clinical Commissioning Groups for Norfolk and Waveney
NHS Digital
Norfolk and Suffolk NHS Foundation Trust
North East Essex CCG
North West Anglia NHS Foundation Trust
North West Boroughs Healthcare NHS Foundation Trust
Northumbria Healthcare Trust & Northumberland County Council (joint)
Pennine Care NHS Foundation Trust
Rotherham Doncaster and South Humber NHS Trust
Royal Papworth NHS Trust
Sandwell and West Birmingham Hospitals NHS Trust
Sheffield Children's NHS Foundation Trust
Sherwood Forest Hospitals NHS Foundation Trust
Shropshire Community Health Trust
Somerset NHS Foundation Trust
South Tees Hospitals NHS Foundation Trust
South Tyneside and Sunderland NHS Foundation Trust
South Western Ambulance Service NHS Foundation Trust
St Helens and Knowsley Teaching Hospitals NHS Trust
Sussex Clinical Commissioning Groups
The Newcastle Upon Tyne Hospital NHS Foundation Trust
The Rotherham NHS Foundation Trust
The Royal Orthopaedic Hospital NHS Foundation Trust
Torbay & South Devon NHS Foundation Trust
United Lincolnshire Hospitals NHS Trust
University Hospitals of Derby and Burton NHS Foundation Trust
University Hospitals of Morecambe Bay NHS Foundation Trust
University Hospitals Plymouth NHS Trust
Warwickshire Fire & Rescue Service
West Hampshire CCG
West Hertfordshire Hospitals NHS Trust
Whittington Health