News
End of EU exit transition period
On the 31 December 2020, the UK's transition period to exit the European Union came to an end.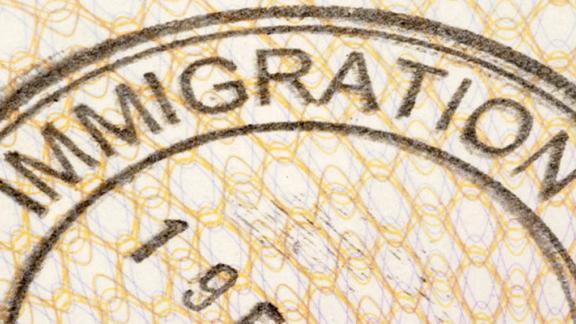 From 1 January 2021 the UK will operate under a new framework as agreed in the UK-EU Trade and Cooperation agreement.
Free movement of people from the EU has officially ended. All non-UK migration is now managed through a points-based immigration system. NHS Employers published a briefing that summarises key workforce priorities, highlights potential risks, and suggests some actions to enhance organisational readiness.
The EU Settlement Scheme remains open for EU citizens and their family members. EU citizens that were in the UK before 31 December 2020 have until the end of June 2021 to apply. More information is available in our EU Settlement Scheme webpages.
The new immigration system has now launched and applies to all non-UK (excluding the Republic of Ireland) nationals wishing to live and work in the UK. Further information, including the new routes, eligibility criteria and the Health and Care Visa is available in the international recruitment section of our website.
The EU Directive on the Mutual Recognition of Professional Qualifications (MRPQ) now no longer applies in the UK. For a maximum period of two years (four years for Swiss nationals) transitional recognition arrangements will apply.
NHS Employers has updated the right to work check, professional registration and qualifications check and criminal record check to reflect the new rules. Details of the changes to the standards are highlighted below.
Standard

Update

Included details of the new immigration system that applies to all recruitment outside of the UK. This is included under the heading 'Recruiting outside of the UK'.
Clarity on the documentation EEA nationals can use to prove their right to work until 30 June 2021.
Removed appendix 2 containing additional right to work guidance for specific countries.
Updated links to most up to date Home Office guidance.

Refreshed the 'Recruiting from the European Union (EU)' section to detail transitional arrangements to recognising overseas professional qualifications that will last for a maximum of two years.

Updated overseas police check requirements and removed subsections 'Recruiting from non-EEA and EU/EEA countries' to make clear requirements when recruiting outside of the UK.
We have also updated our right to work and professional registration and qualifications check FAQs.
If you have any queries on the immigration system and its impact on overseas recruitment, please contact workforcesupply@nhsemployers.org. For pre-employment check standards queries, please email employmentchecks@nhsemployers.org.