News
Enhancing Junior Doctors' Working Lives 2022 progress report published
HEE has published its sixth report that looks at the achievements over the past year in providing improved support for doctors in training.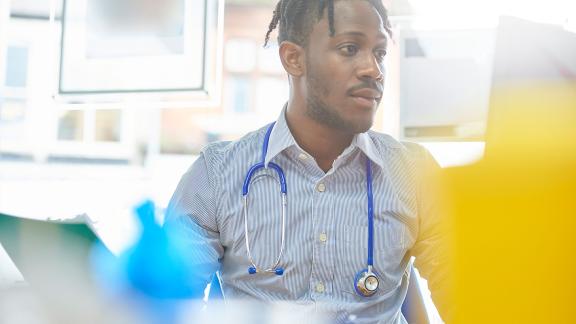 Enhancing Juniors Doctors' Working Lives is a cross-system collaborative programme, led by Health Education England (HEE), which was established in 2016 to create meaningful improvements to the quality of life of doctors in training. This sixth report provides an update on achievements over the past year which have improved support for doctors in postgraduate training and their trainers and educators.   
Some key messages from this year's report include:
How HEE is focusing on providing flexibility in training and enabling a medical career to be more tailored to the individual, for example through allowing all doctors in training to apply to train less than full time for any reason, and the recognition of experience completed outside of training programmes.

The 'F3 phenomenon' exploring the reasons why foundation doctors are choosing not to progress directly into specialty training.

Reviewing medical rotations to consider flexible start dates, staggered changeover dates and the geographical boundaries of rotations.

How recruitment processes have been adapted following the pandemic.

The investment of 26 million pounds into the COVID-19 training recovery programme.

Individualised opportunities such as the Population Health Fellowship.

How HEE is engaging with doctors in postgraduate training, for example via the National Trainee Engagement Forum.