News
Feedback needed on temporary pre-employment check standards
Tell us how useful you have found the COVID-19 pre-employment check guidelines issued at the start of the pandemic.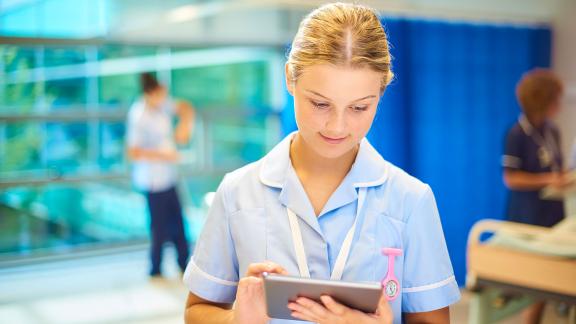 NHS Employers is surveying recruitment leads in the NHS who have had operational responsibilities to implement the temporary pre-employment check guidelines issued at the start of the COVID-19 pandemic.
The NHS pre-employment measures were introduced to increase the number of workers needed to support under pressure services, at very short notice, and in a way which continues to give high levels of assurance about a person's suitability to do the role they are being recruited to do.

The temporary measures are subject to review and during this period we have continued to work across the system with the Department of Health and Social Care, Home Office, Disclosure and Barring Services (DBS) and other national and regulatory bodies to ensure employers can continue to safely meet legal requirements.

As conversations turn to the future of these temporary measures, the survey is designed to find out how they have been used, what benefits they have brought and how employers have mitigated any potential safeguarding risks.
To ensure your thoughts are considered in future conversations about the guidelines, please complete the survey before Wednesday 28 July.
Further information:
For any further information about the survey or the temporary pre-employment check guidelines please email employmentchecks@nhsemployers.org.