News
'The First Five' areas of action following MWRES
NHS England announces the launch of 'The First Five' priority areas as a result of the Medical Workforce Race Equality Standard (MWRES).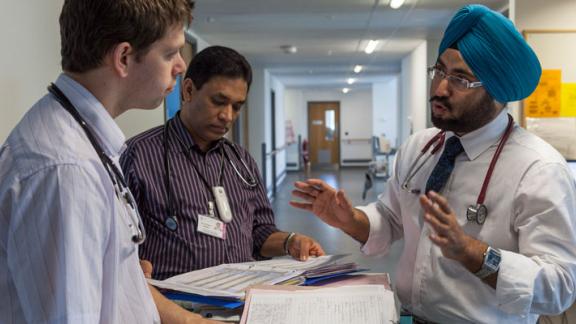 NHS England has announced a 'First Five' programme of priority domains intended to help tackle the racial disparity experienced by Black and minority ethnic (BME) doctors identified in the MWRES report in 2021.
BME doctors are an integral and significant part of the NHS workforce with numbers growing by 40 per cent over the past five years. However, doctors from BME backgrounds often face a poorer experience in medicine than white colleagues; feeling less supported, less included and less able to prosper.
The First Five programme of priority domains are:
To reduce disproportionality of entry into local disciplinary processes and referrals to the GMC for BME and international medical graduate (IMG) doctors.
To improve diversity in senior medical leadership appointments.
To increase BME representation amongst the Councils of Royal Colleges to proportionately reflect their memberships.
To ensure there are meaningful local arrangements for initial and ongoing support for IMG doctors.
To support SAS doctors to make progress in leadership roles and by review of the contract.
These steps have been developed in collaboration with stakeholders from Health Education England (HEE), NHS Employers, NHS Resolution, Academy of Medical Royal Colleges (AoMRC), British Medical Association (BMA) and the General Medical Council (GMC) and set a number of goals for stakeholders to work towards.